DEPARTMENT OF THE NAVY

HEADQUARTERS UNITED STATES MARINE CORPS

2 NAVY ANNEX

WASHINGTON, DC 20380-1775

Dear Registrant,

Camp Lejeune Water registry:

As you may be aware, the purpose of the registry is to help us

notify individuals who may have lived or worked aboard Marine

Corps Base Camp Lejeune, North Carolina between 1957 and 1987 of

potential exposure to contaminated drinking water. We want to

ensure those who may have been exposed are provided with the most

up to date information.

At this time, the Department of the Navy is funding health

studies to determine when the drinking water was first impacted,

who may have consumed it, and whether or not there may be an

association between exposure to the water and certain health

conditions.

details regarding the registry, on-going studies, and other

information. You may also call our toll-free information line,

(877) 261-9782, to speak to a representative who can assist you

with questions and concerns.

Please encourage other former residents and employees of the

Base between 1957 and 1987 to register, as we want to ensure the

widest dissemination of information to our Marine Corps family.

Semper Fidelis,

Major General, USMC

Assistant Deputy Commandant

Installations and Logistics (Facilities)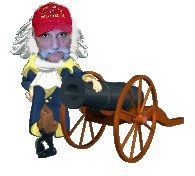 VA disability settled, but man still has questions about Lejeune contamination

HOPE HODGE - DAILY NEWS STAFF

Bill Lawson is a man "blessed" with cancer.

At least, that's how he describes his situation.

The 75-year-old Jacksonville resident and former Camp LejeuneMarine has a medley of maladies, many of which he believes can be traced to his exposure to contaminated drinking water during the 13 years he spent on base. This fall, he received confirmation from the Department of Veterans Affairs: A letter mailed in October granted him 100-percent disability for colon cancer, first diagnosed in 1998, and 20 percent for bladder cancer, diagnosed in 2005, citing Lawson's time aboard Lejeune as connection.

What Lawson remains unsure of is what portion of his time spent on base caused his cancers: living in base housing at Tarawa Terrace, where the drinking water supply was contaminated with the organic solvents TCE and PCE, or working at a warehouse building in the Hadnot Point Industrial Area.

For 13 months beginning in 1961, Lawson worked supply near the Hadnot Point Fuel Farm, in Camp Lejeune's building 1101. More than a quarter-century later, engineers would find a massive underground layer of gasoline, the result of a decades-long leak at the fuel farm, that snaked underneath portions of the industrial area including building 1101. In total, an estimated 1.1 million gallons of fuel spilled into the ground before the farm closed in 1991.

In 1961, Lawson didn't know all that; he just knew what he smelled.

"On our lunch hour, me and a couple friends of mine used to play ping-pong; that was our exercise, and you could smell gas in that building, but I thought it was just because of the fuel dump across the street," he said. "It seemed to get to some people, it seemed to bother them: headaches, nausea. I didn't think much of it at the time. You trust your seniors, I guess."

Lawson is not the only one who suspects his time in building 1101 made him sick. Last year, the Daily News spoke with Frank Orr, who worked there 17 years and believes his exposure to gasoline fumes contributed to his diagnosis with advanced-stage kidney cancer in 2003, and Antainette Bell, who recalled chronic daily headaches while she worked there.

In Dec. 2001, strong gasoline odors led to the evacuation of building 1101. Measurements would show chemical readings above 50,000 parts per million and a low explosive level of 100 percent at some areas of the building.

According to Camp Lejeune officials, the building was declared safe for occupancy in 2007 and is now classified as an in-call warehouse, with base personnel entering the facility daily. The building, they said, continues to be monitored on a regular basis.

But a 2007 email from a base environmental engineer viewed by the Daily News shows that officials continued to detect vapors in parts of the building that year, and a monitoring well inside the facility gave benzene readings in excess of 50,000 parts per million.

Lawson listed both his time living on Tarawa Terrace and his tenure working in building 1101 and nearby building 1108 on his disability claim, but the VA paperwork was nonspecific about what element of his exposure led to the claim being granted. VA officials never responded to requests for more information about the decision process.For the retired gunnery sergeant, it's almost a moot point.

"I had it both ways," he said.

Lawson now spends most of his time at home in Jacksonville or shuttling to doctor's appointments. With his cancers in remission, he now worries mostly about his two daughters, ages 48 and 49, who went to school aboard Tarawa Terrace and were exposed to the contaminated well water on a daily basis.

"I'm just trying to live with it; I do the best I can," he said, "but I'm upset at the people in charge at Camp Lejeune that knew this was happening."