FRANK SPILLMAN'S VIETNAM PHOTO'S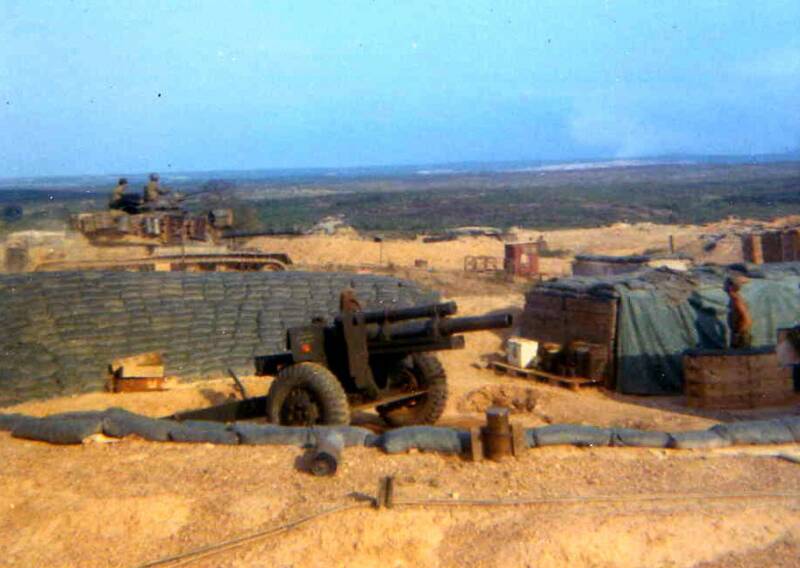 Gun #5 at Charlie 2 June 1969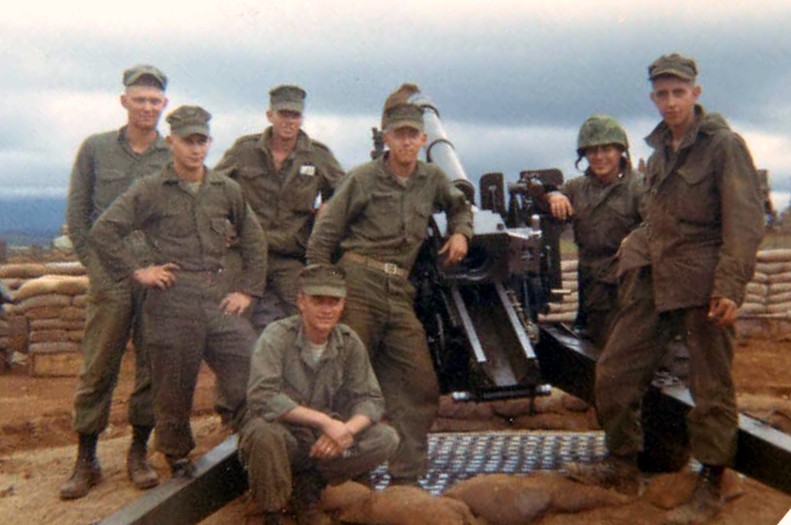 Gun #5 at J.J. Caroll 2 March 1967

           (Frank on far right)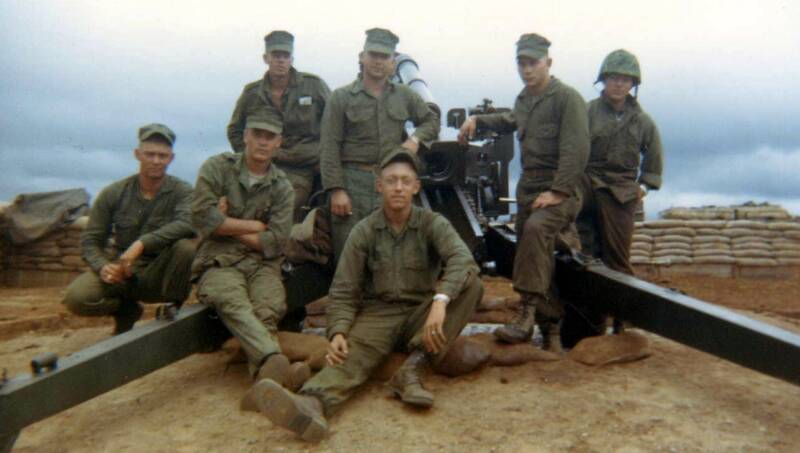 Gun #5 at J.J. Caroll 2 March 1967 GETTING

to CSMO for the float with BLT 2/3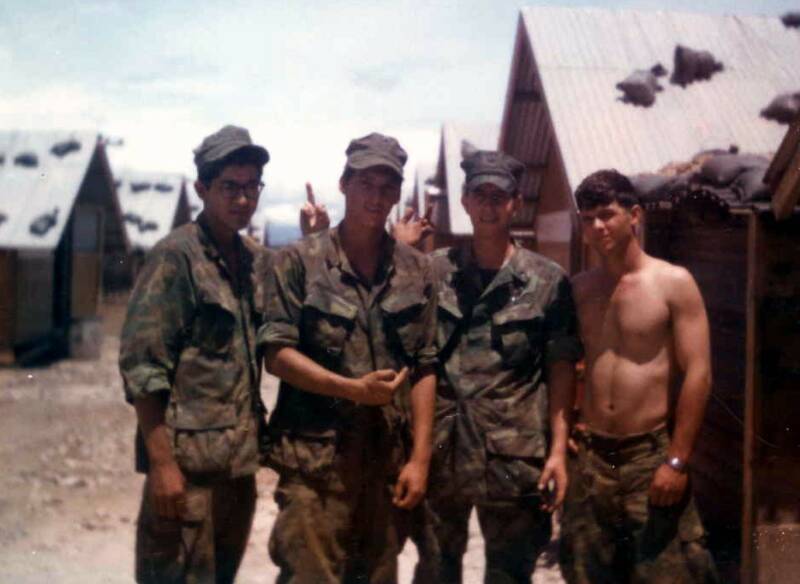 My second tour, photo taken Dong Ha 12th Marines Rear. I'am third on right.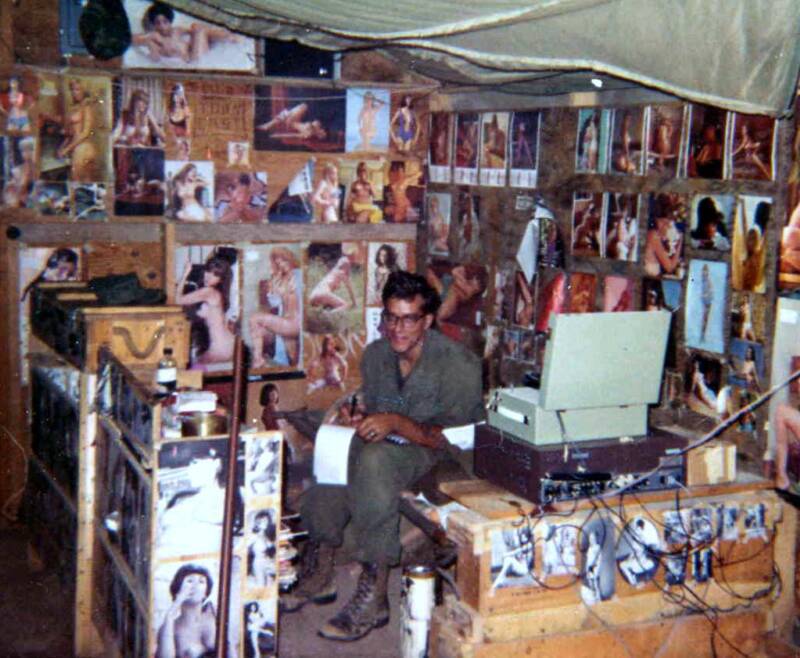 Gary Wilburn south of Marble Mountain about Dec 1967 or Jan 68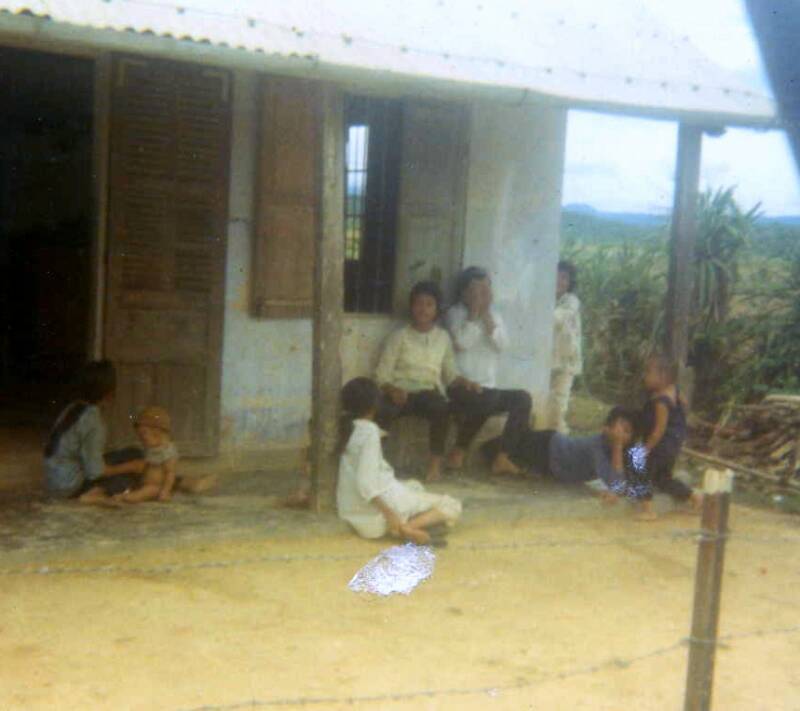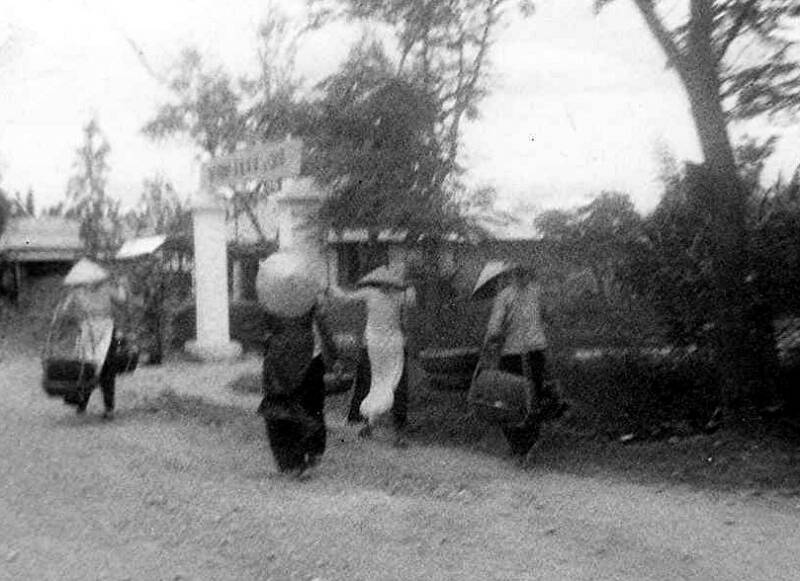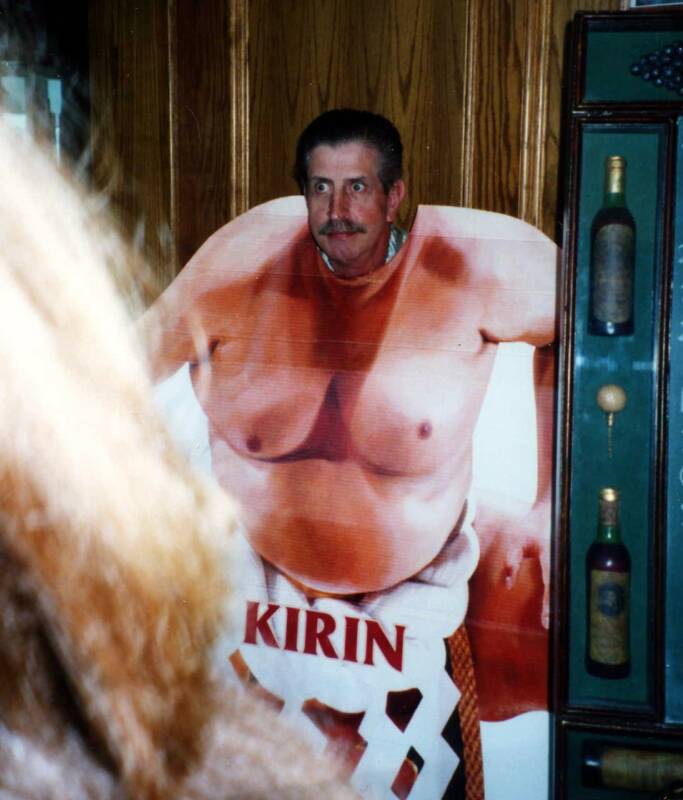 Recent photo of Frank Spillman at a Japanese steak house in Dallas TX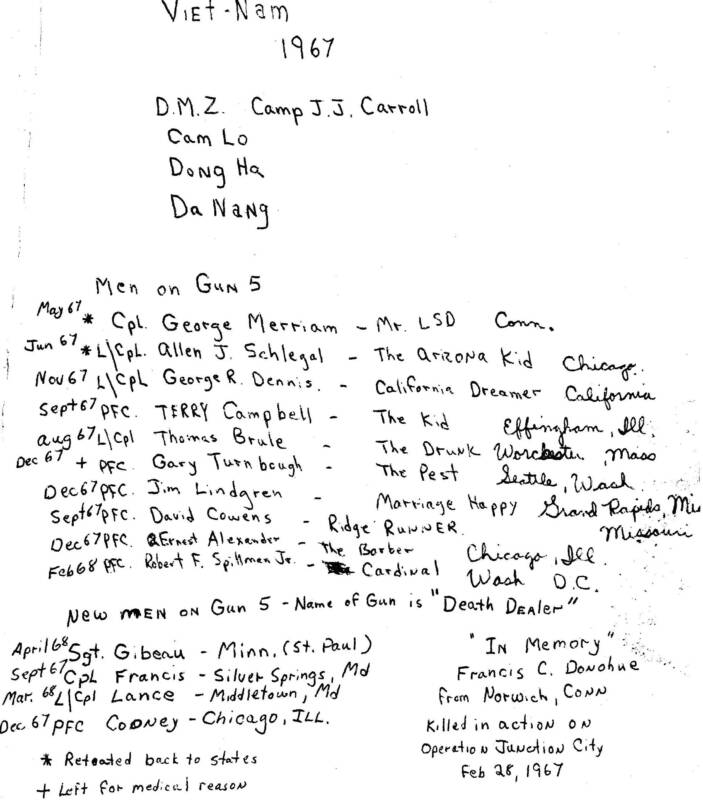 Frank had this page on the cover of his photo album. These were the men of Gun #5 (Death Dealer) when Frank arrived in country

around 20/23 Jan 1967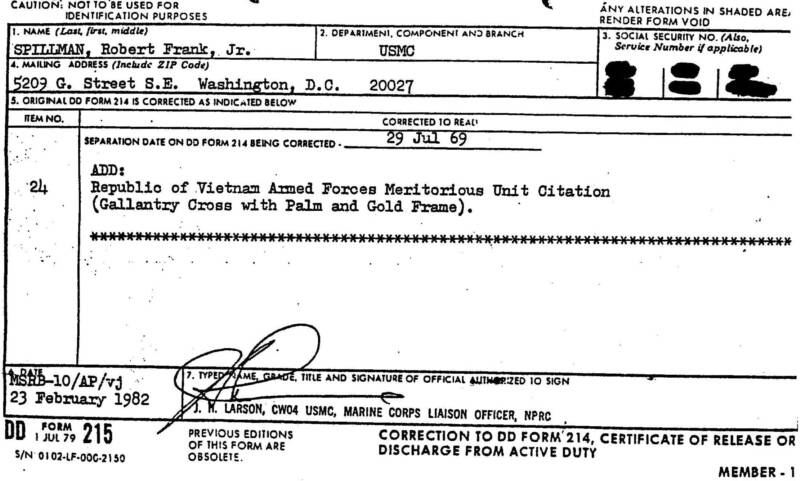 This is a correction page to DD-214. This shows that Frank and other Bravo Marines rate this award. It was probably awarded for our actions during the float (BLT).

The official name was Special Landing Force Bravo.

VETERAN'S CEMETERY EASTERN MARYLAND

Please send us your photo's