AL HITE'S VIETNAM PHOTO'S


ALL PHOTO'S SUBMITTED BY AL HITE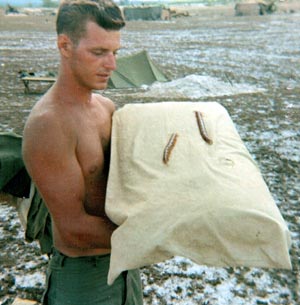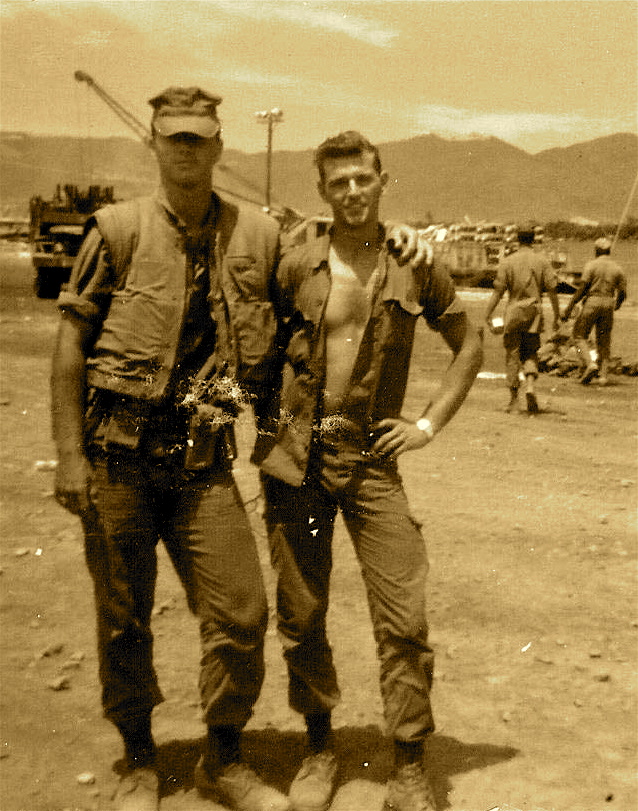 Cpl Mike Beckdolt & Al Hite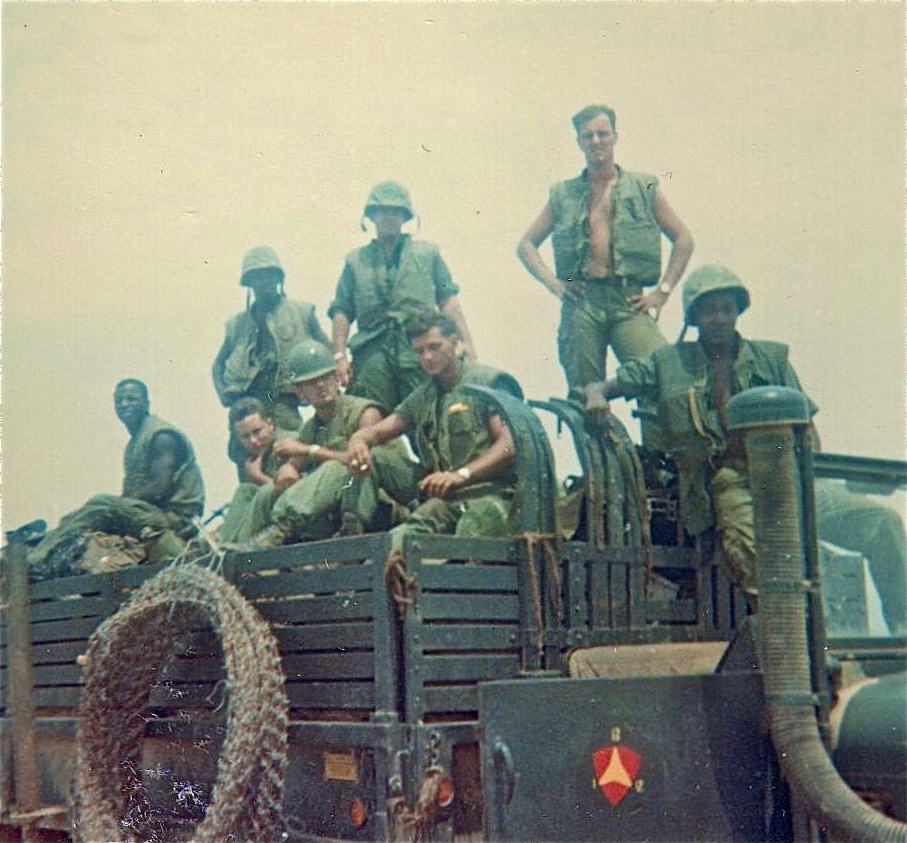 From L to R. Bill Adams, Paul Ashl Hitebrook, Ed Pauldson, Al Hite

Standing L to R. Frederick Miles, DK, Mike Beckdolt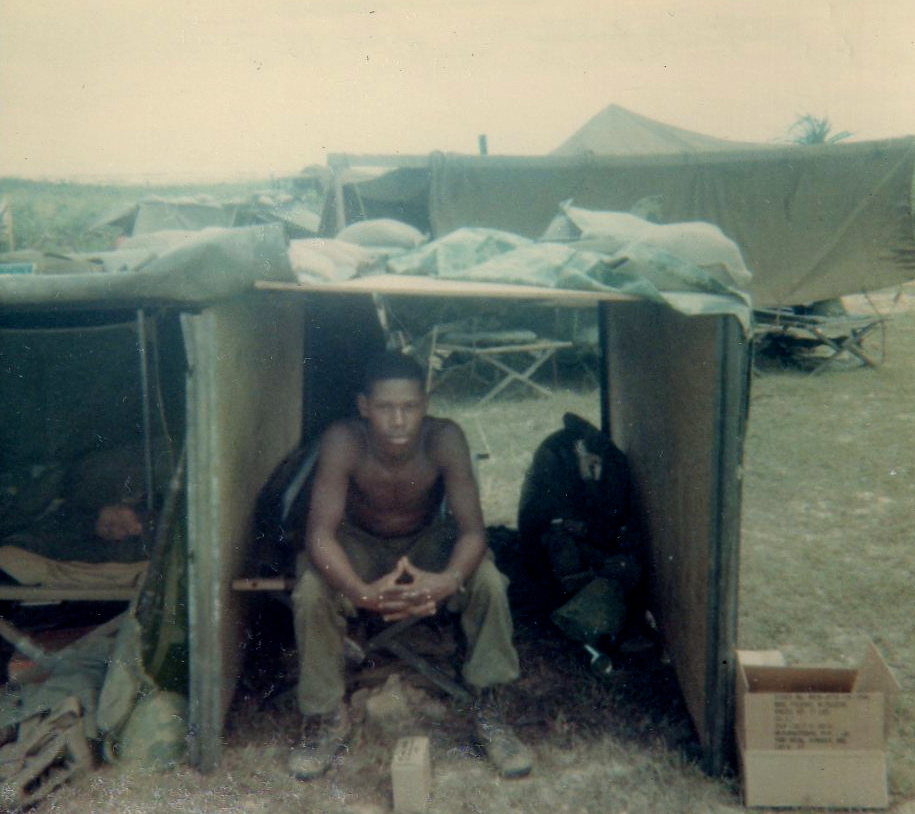 Al Hite with leaches

(where did Al ever find a real pillow?)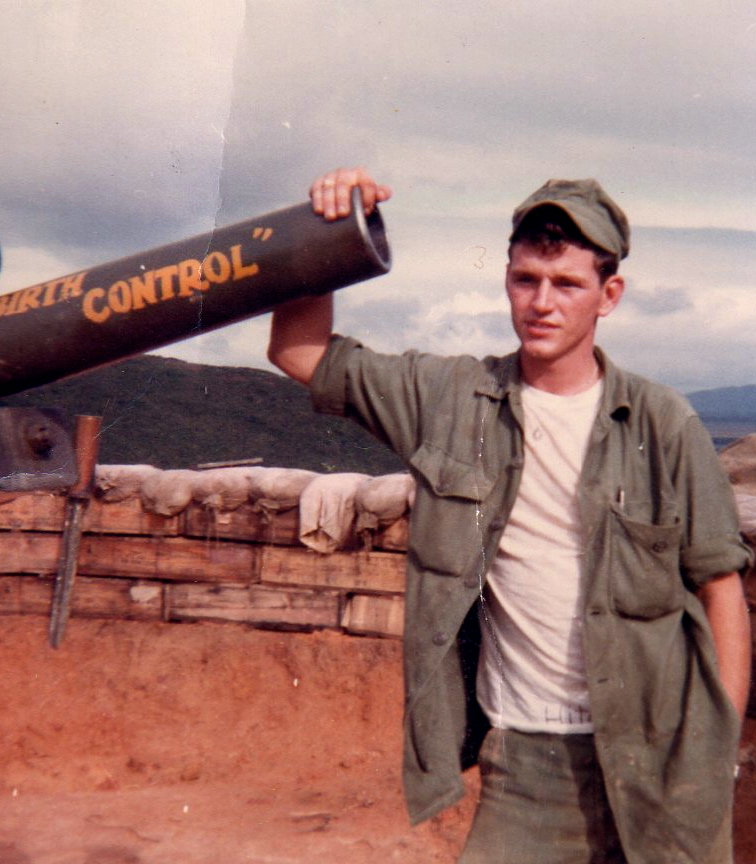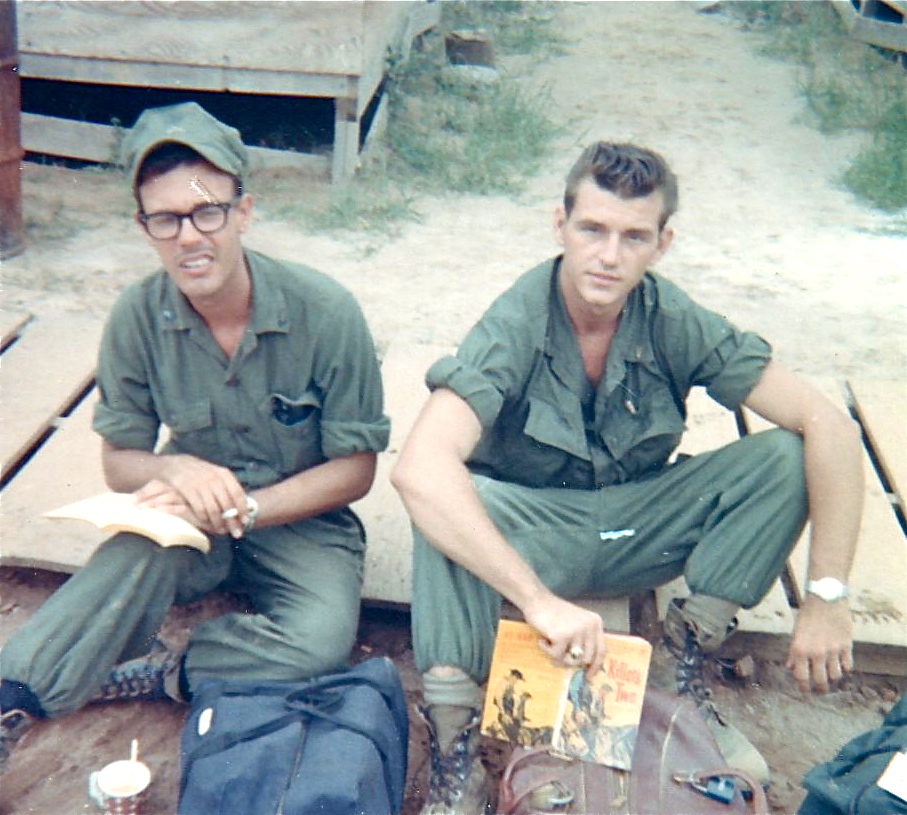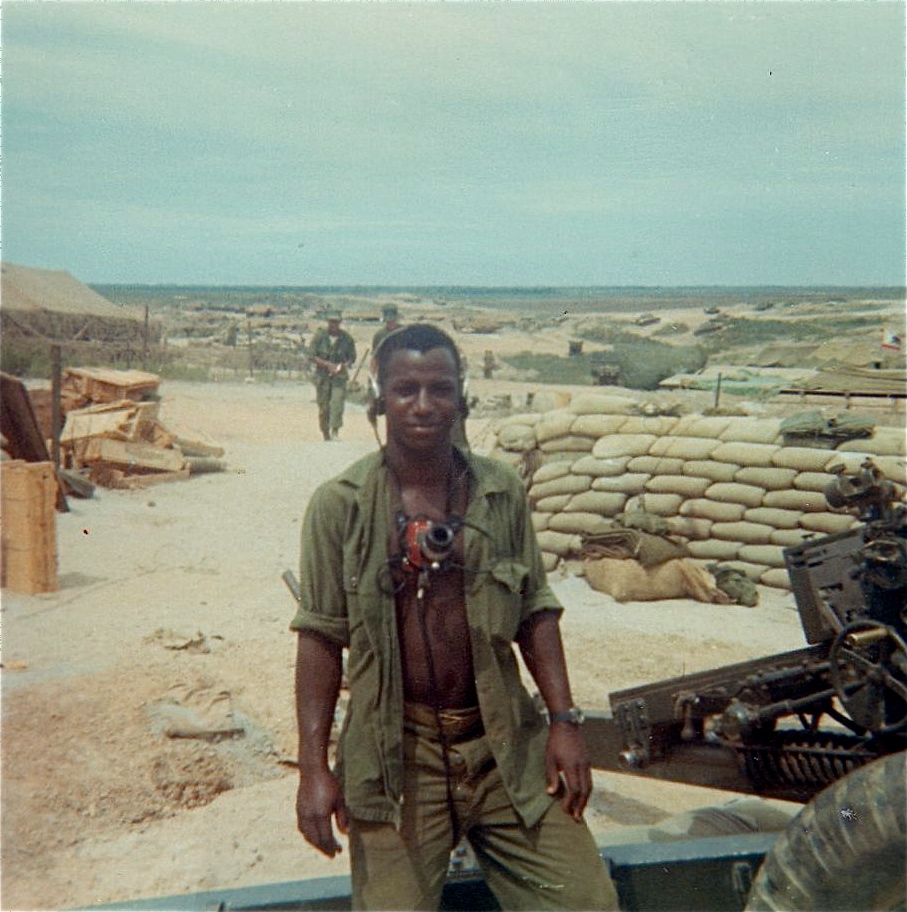 Cpl Bill Adams KIA ON April 19th 1968 (in ambush)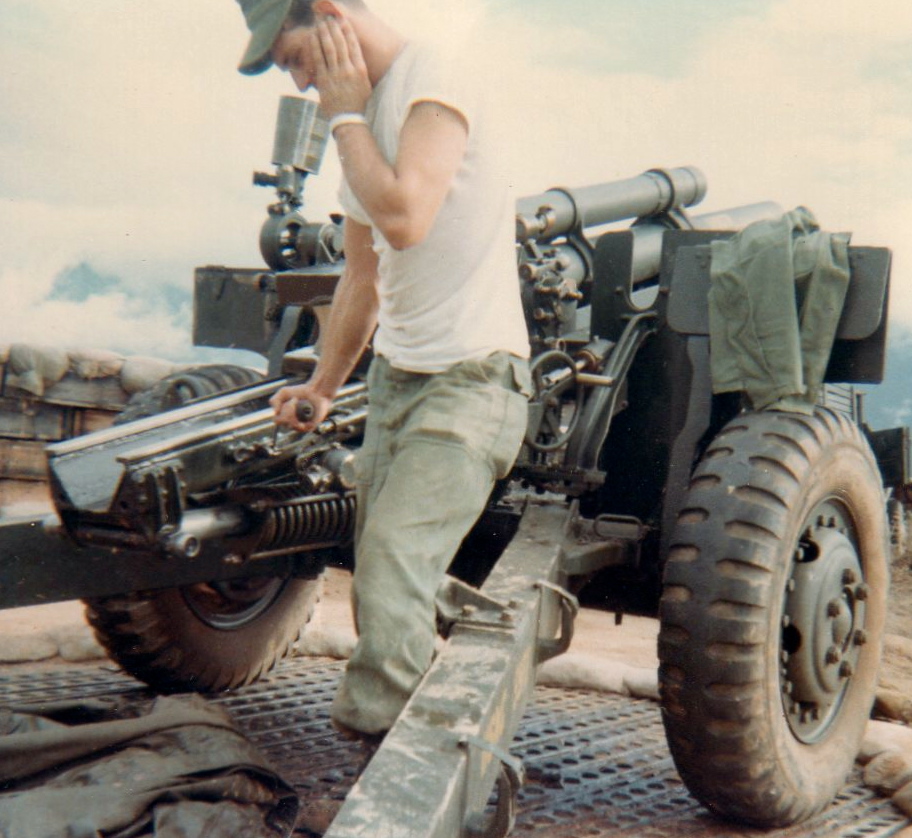 Al Hite sending off a present

to the Viet Cong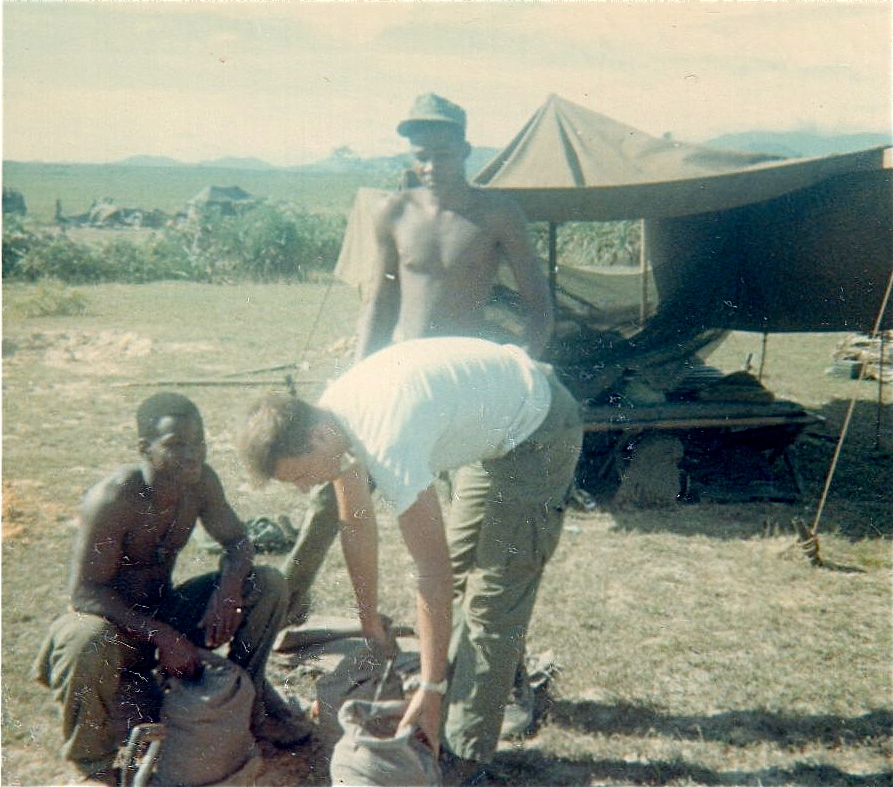 Bill Adams and Mike Beckdolt

filling sand bags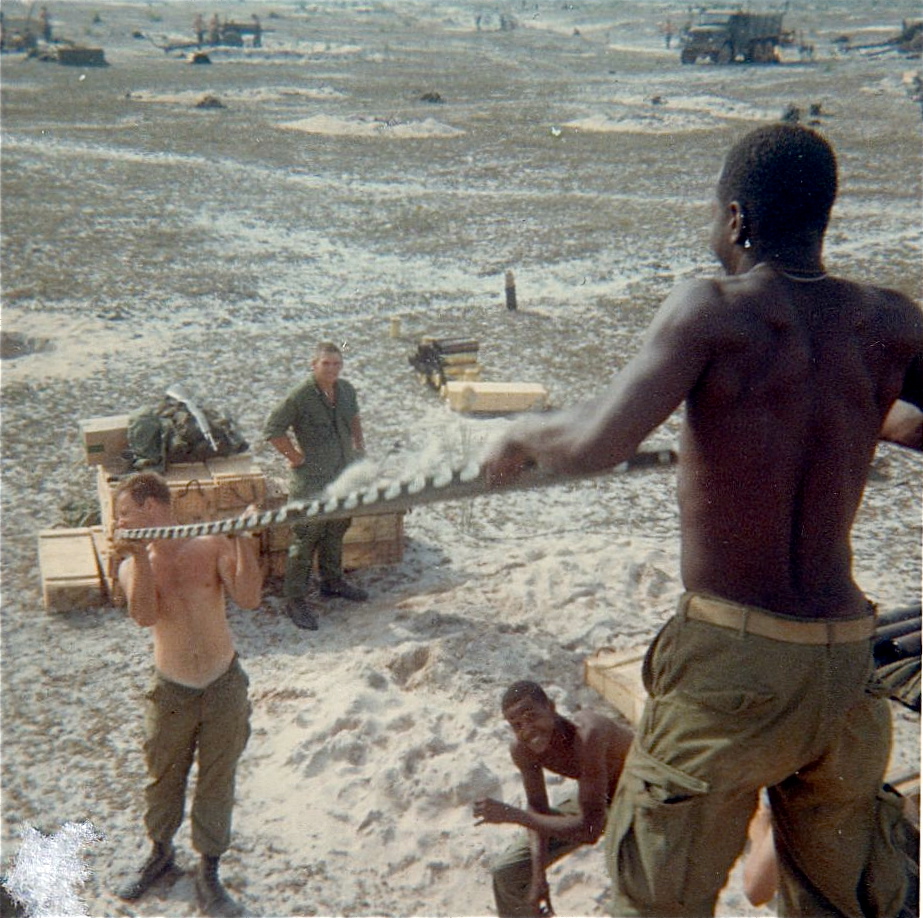 Bill Adams on truck and Mike Beckdolt on other end

C.S.M.O.

George Schieder & Al Hite

Going home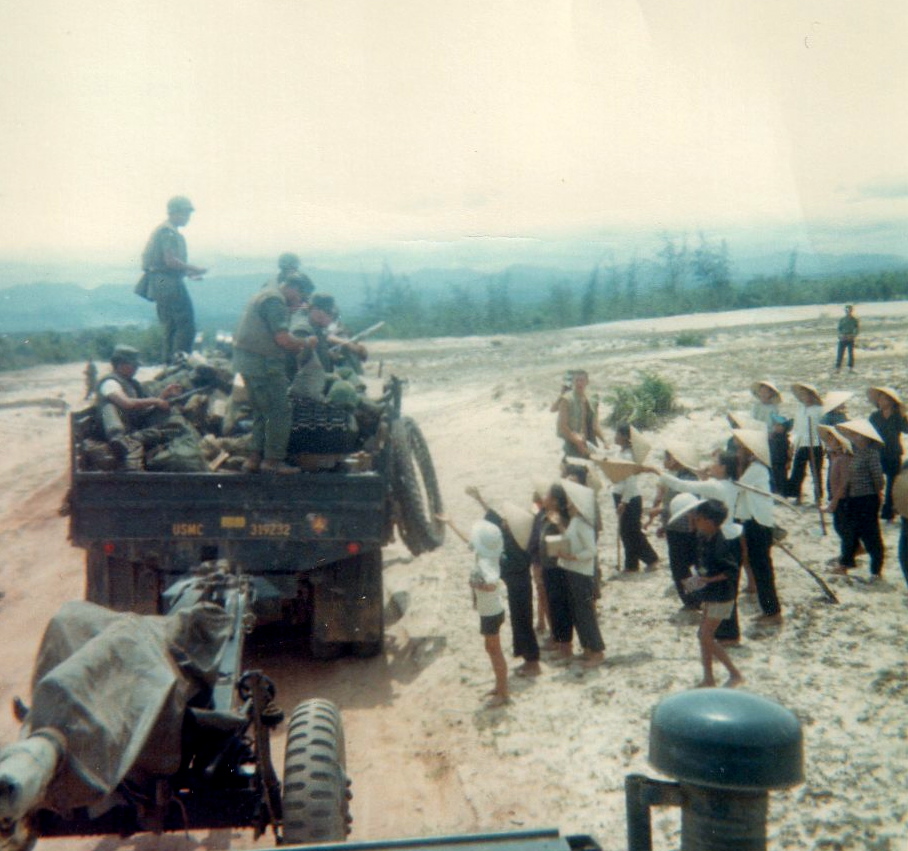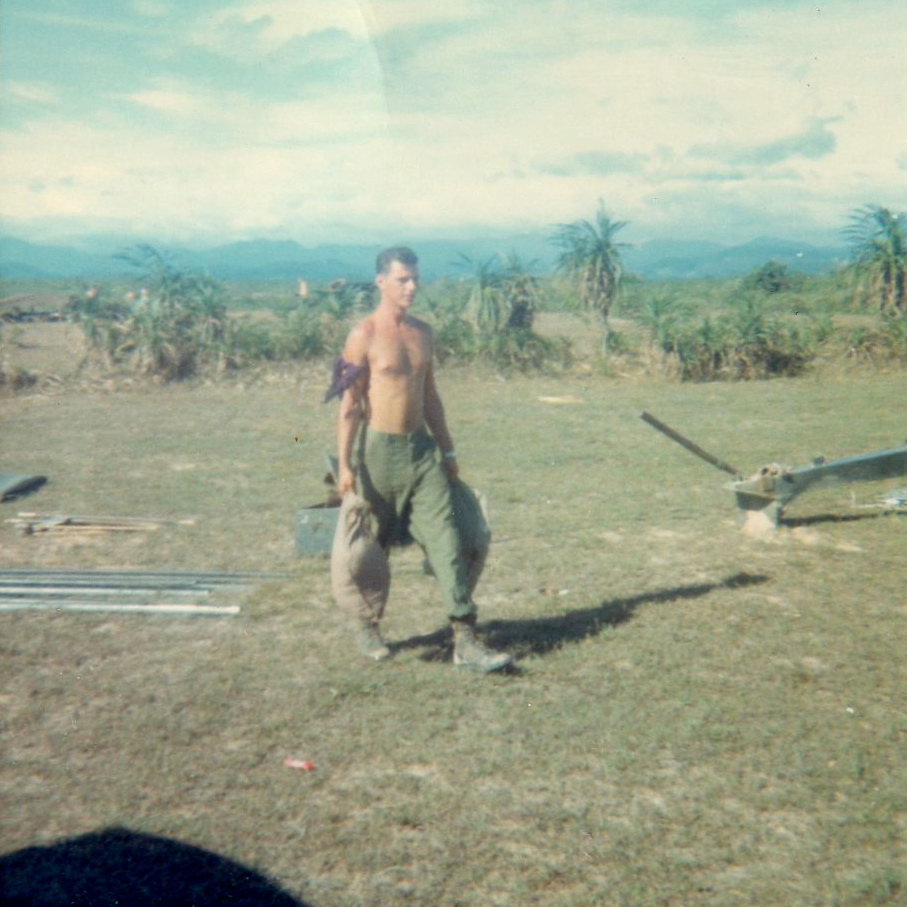 On the road to the D.M.Z.

Al Hite carrying sand bags

Gun #3 (Birth Control) 1967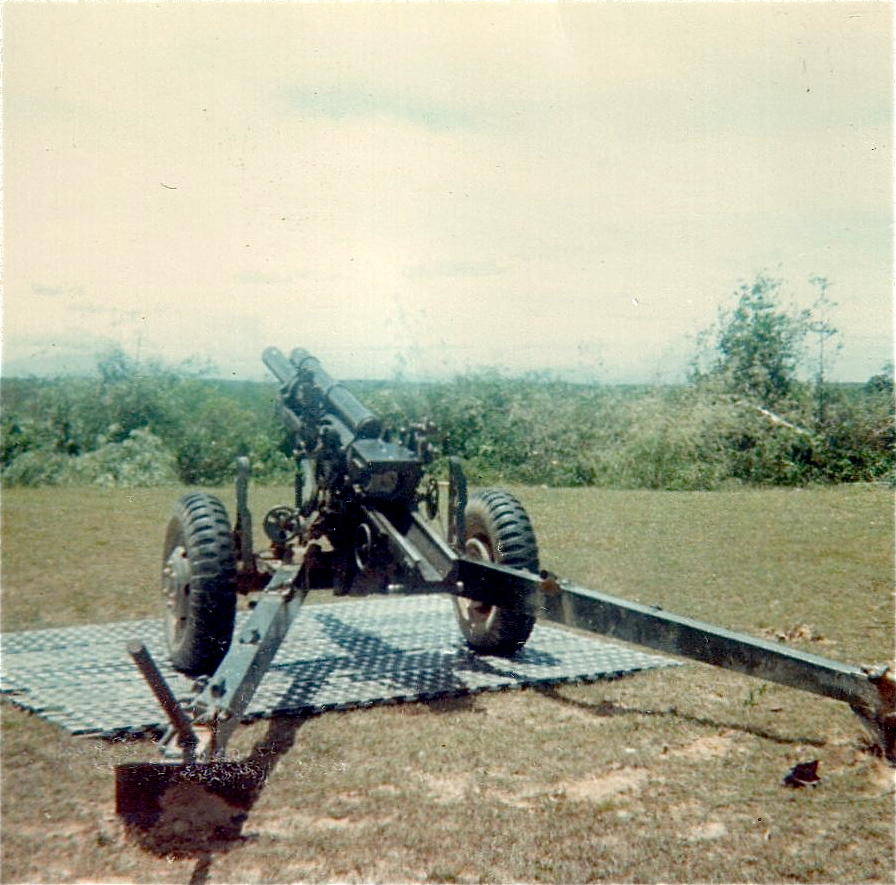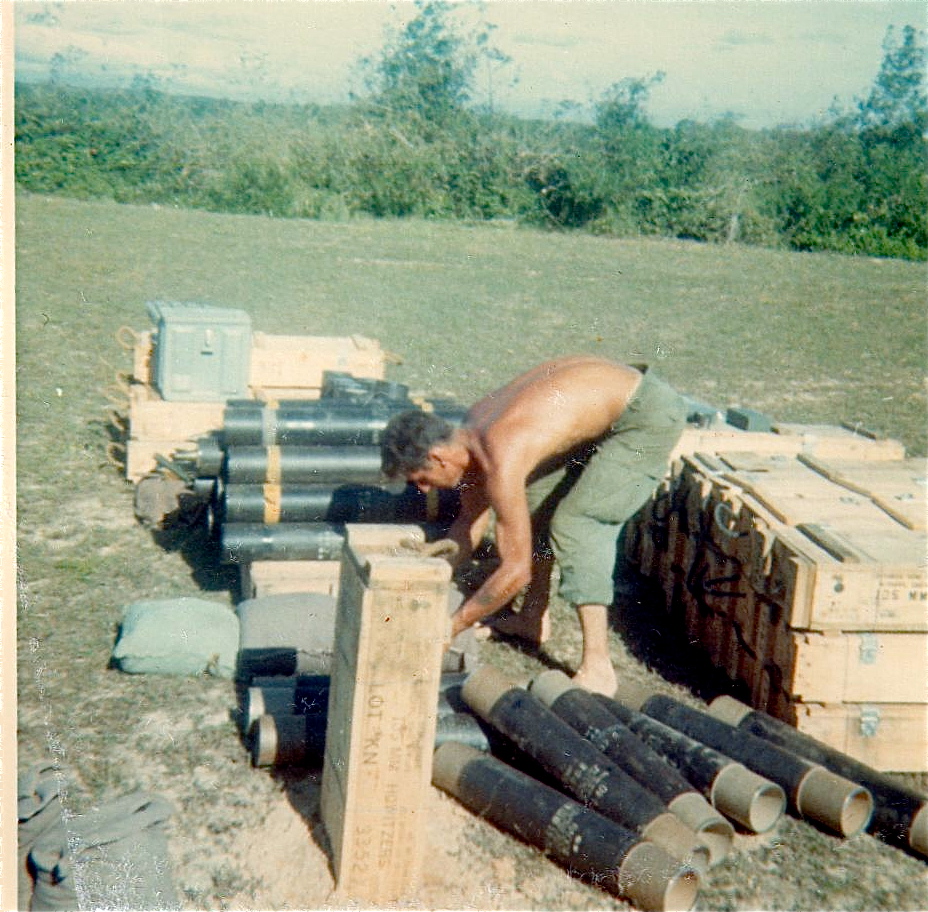 Ed Paulson filling sand bags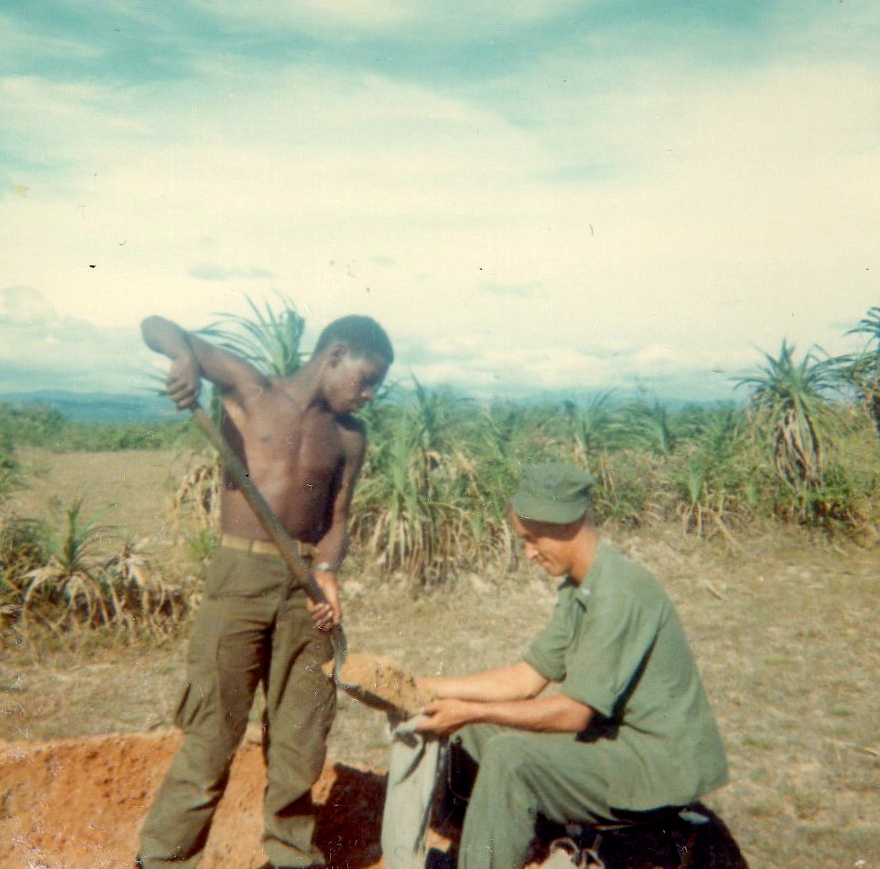 Frederick Miles & Dennis Danielson

filling sand bags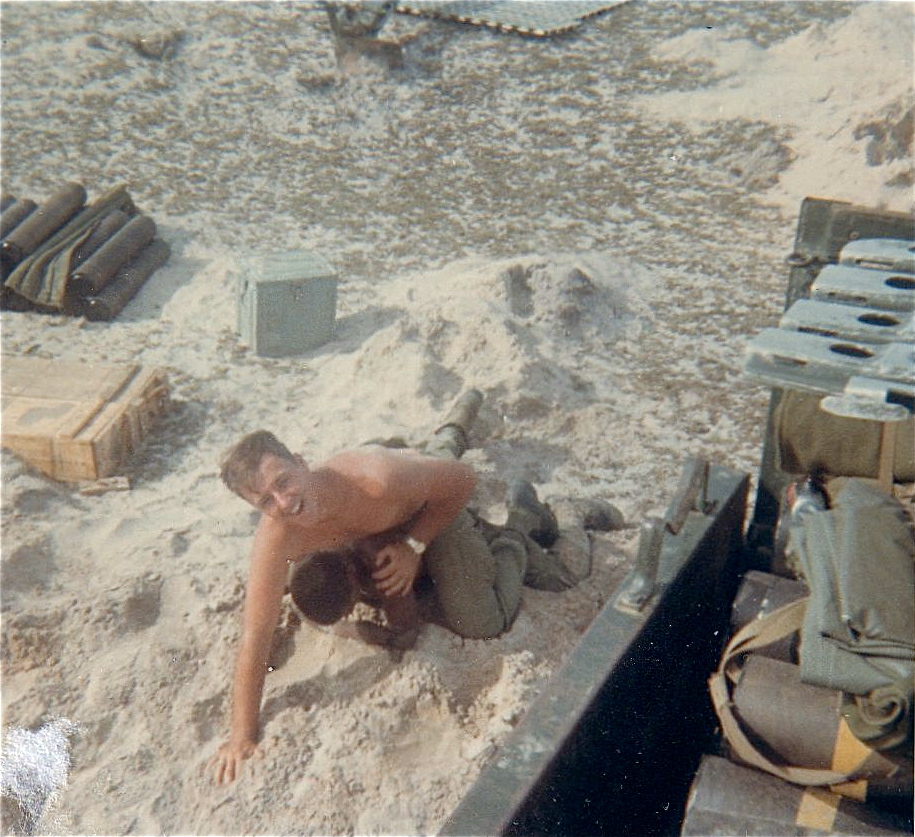 Bill Adams (bottom) and

Mike Beckdolt

"THIS WILL TEACH HIM FOR EATING MY HAM & SLAMS"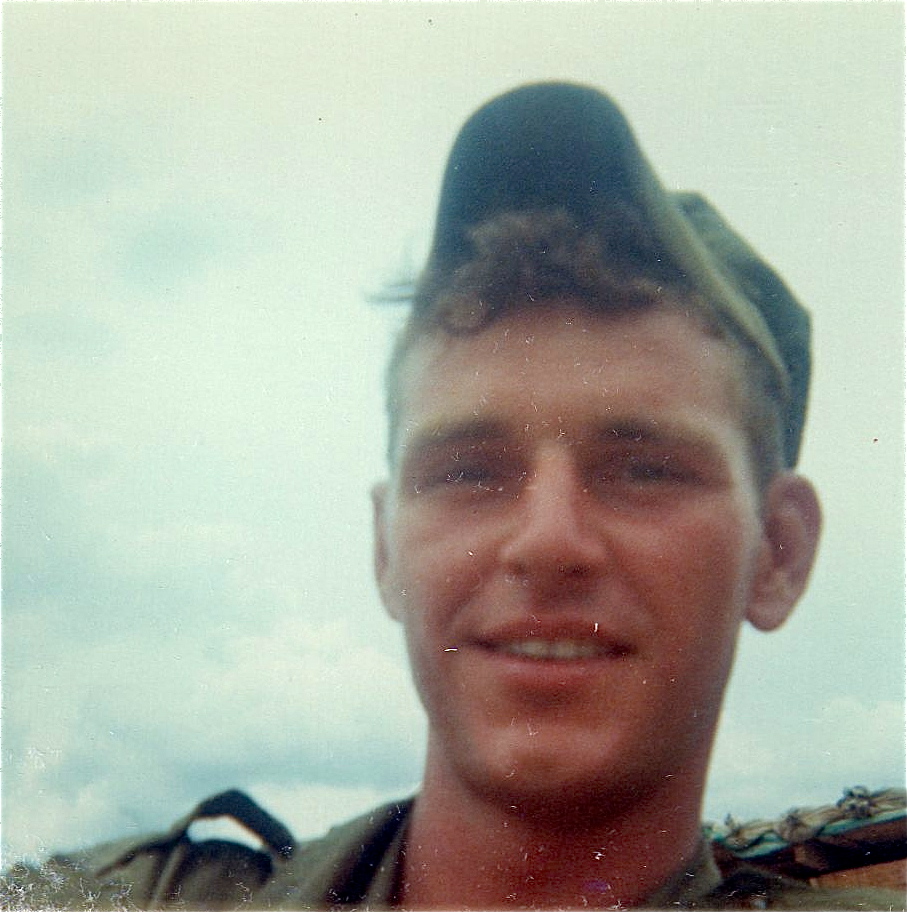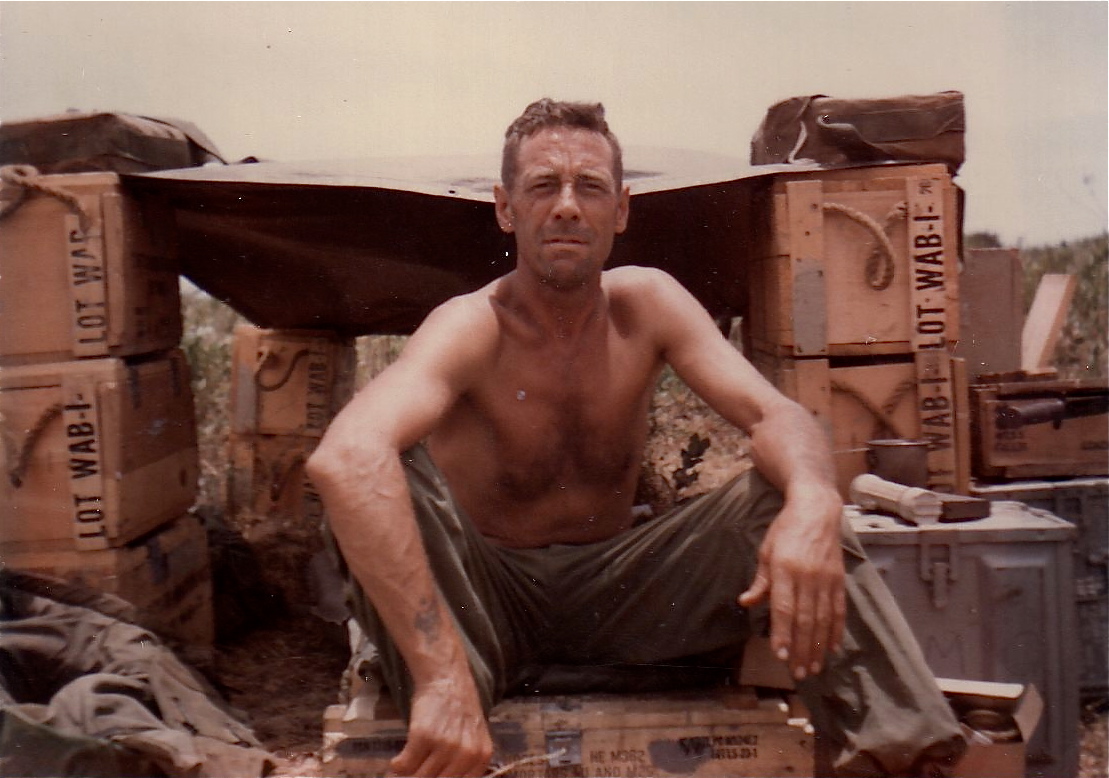 Sgt Clifford "Pop" Eccles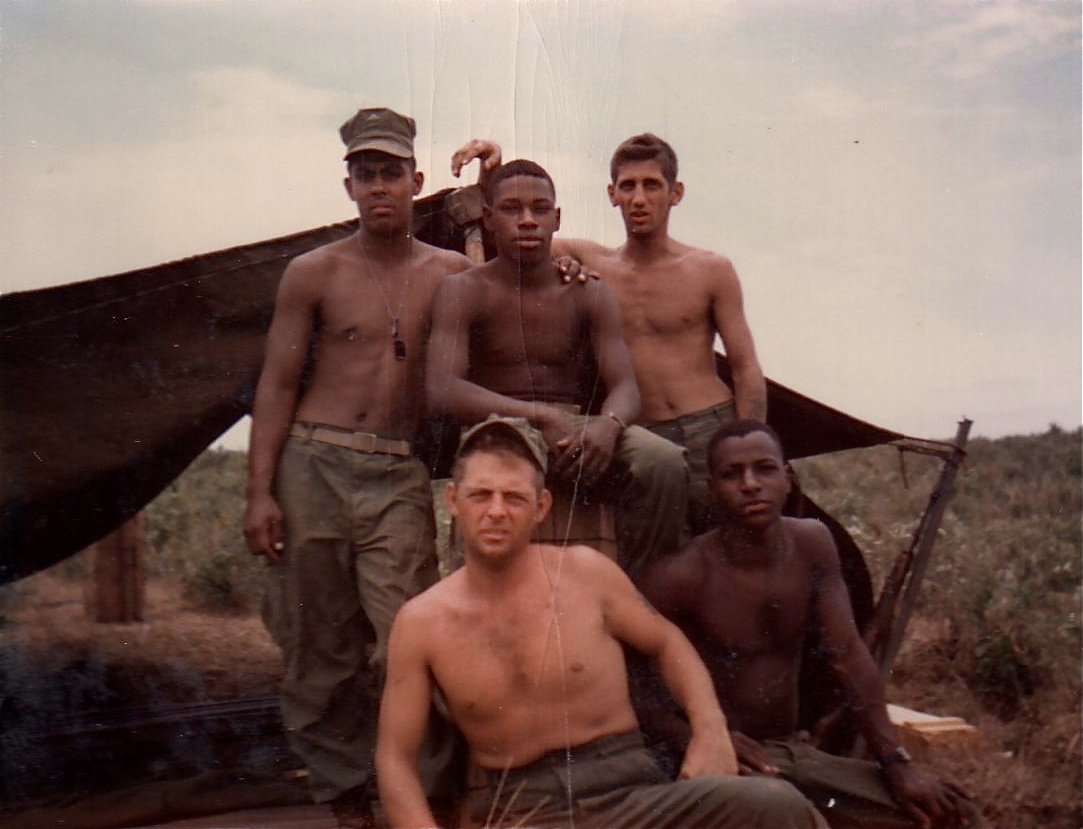 "THE WIDOW MAKERS"

Standing - DK, Frederick Miles, Ed Paulson,

sitting - Butch Wengel, Bill Adams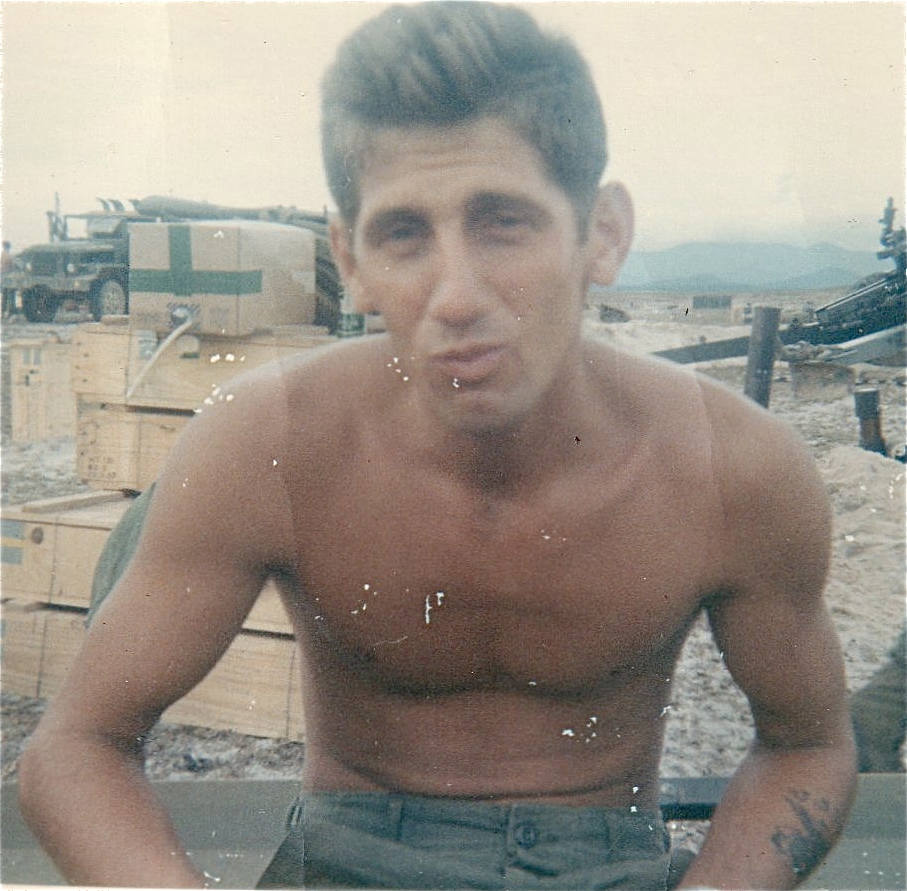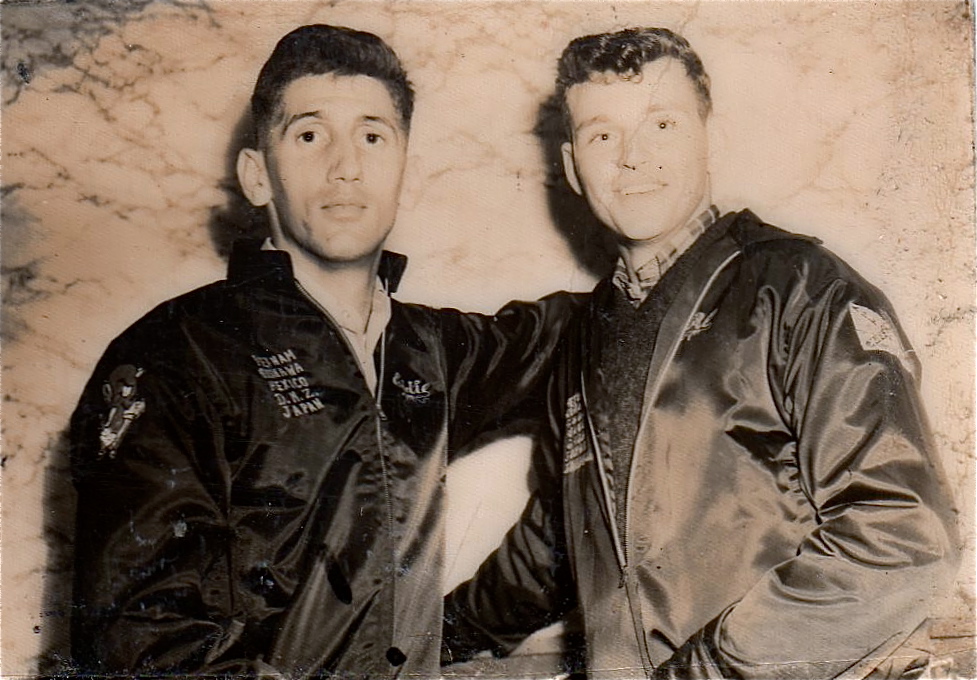 Ed Paulson & Al Hite

on liberty on Okinawa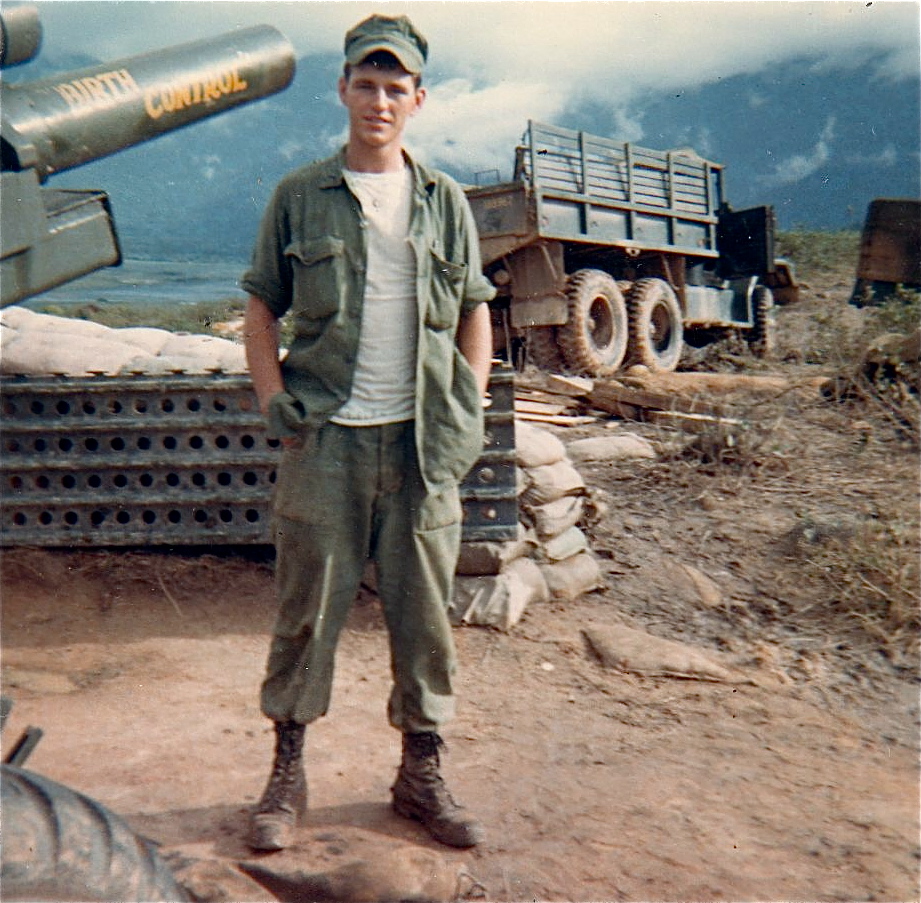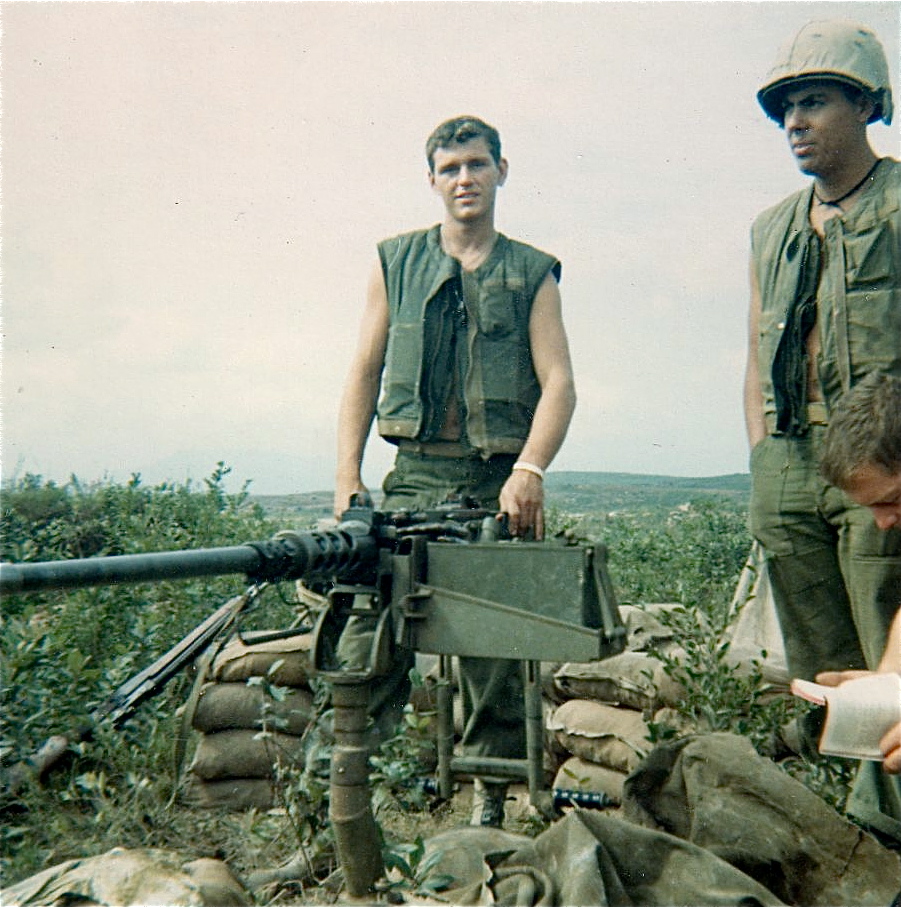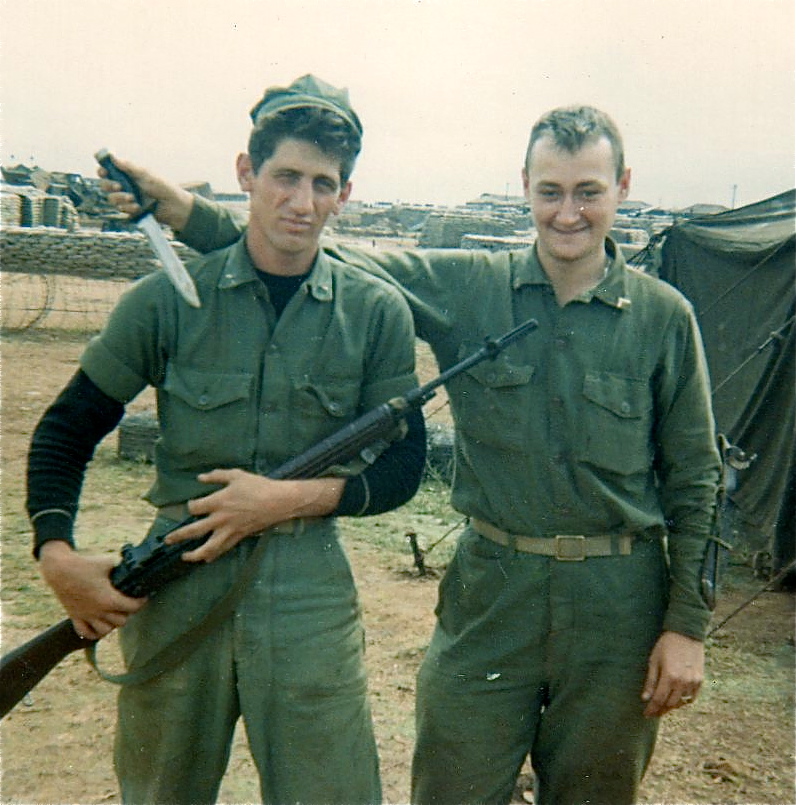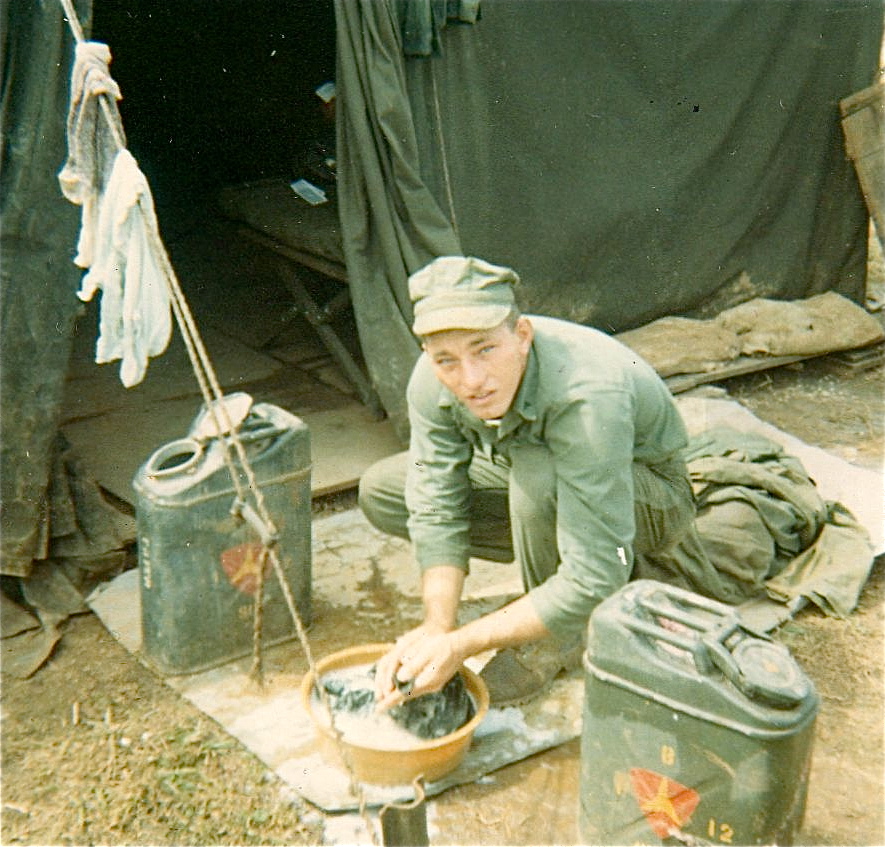 Ed Keen

Now a Minister in the midwest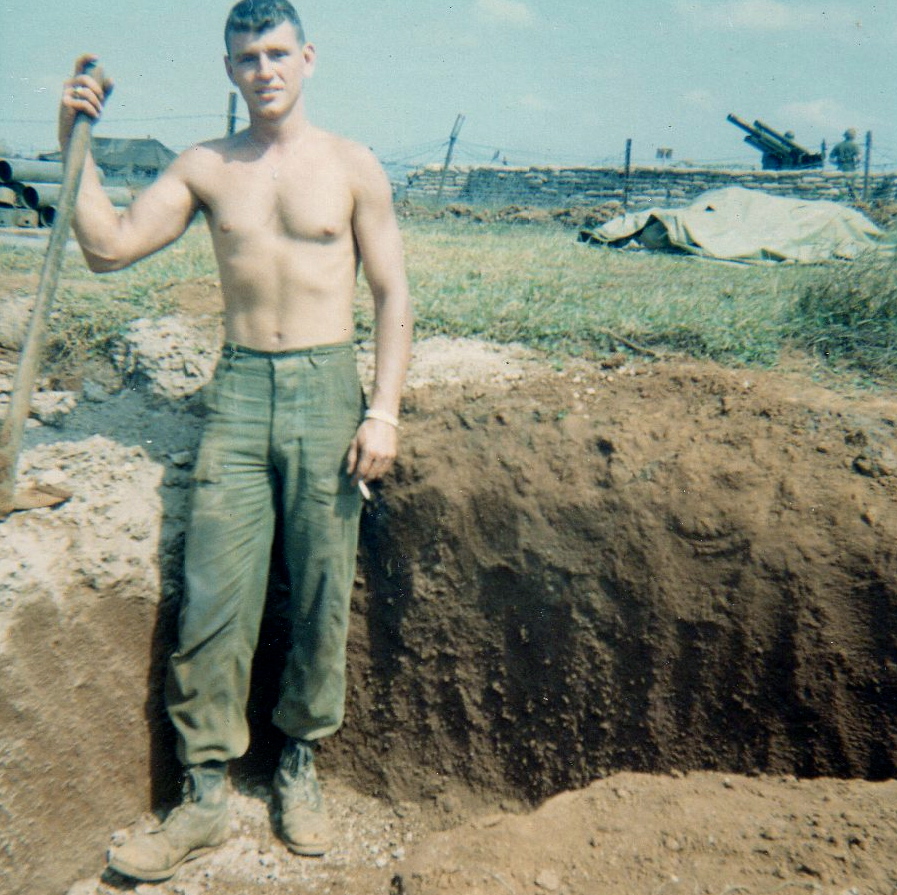 Al Hite

"The ditch digger"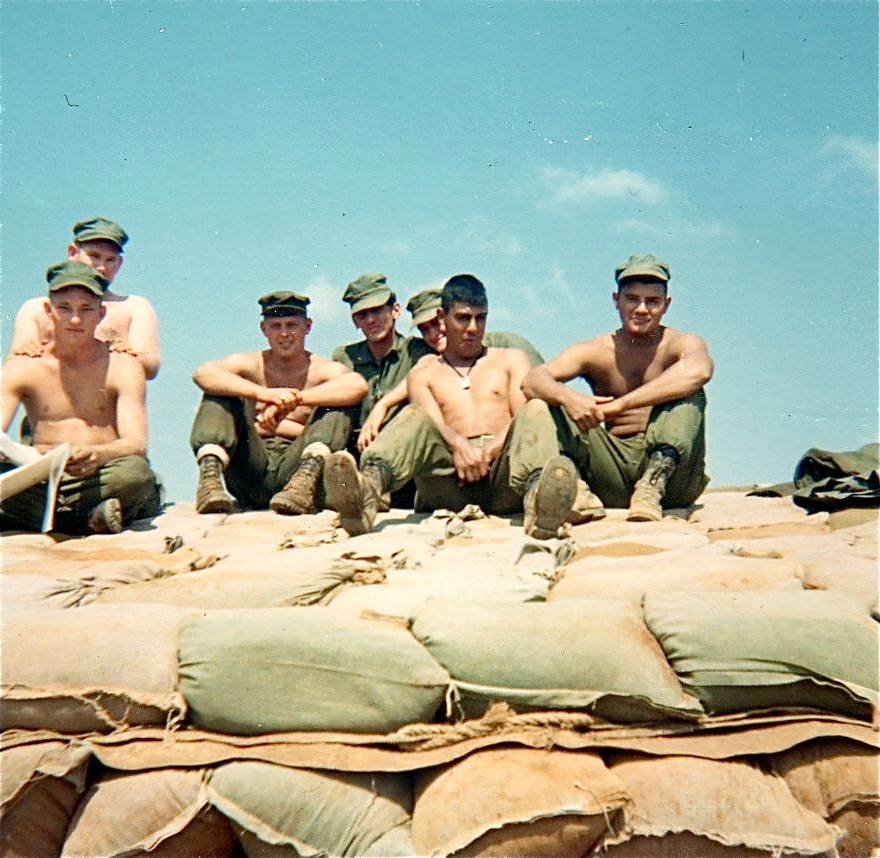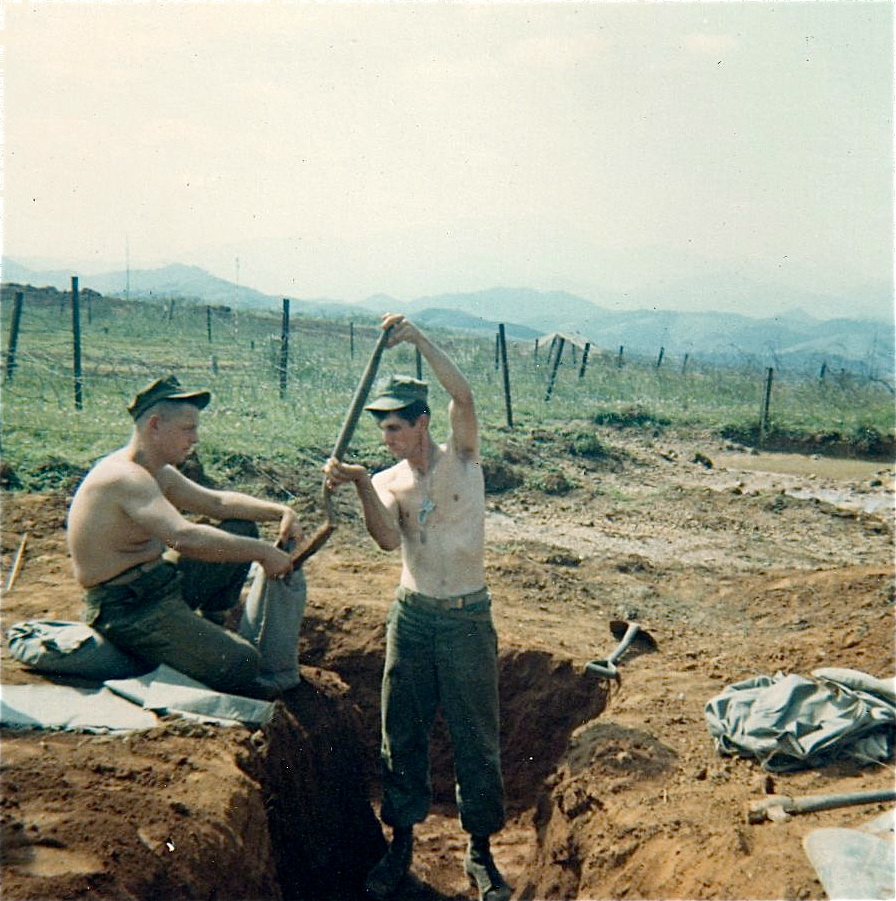 Butch Wengel & Ed Paulson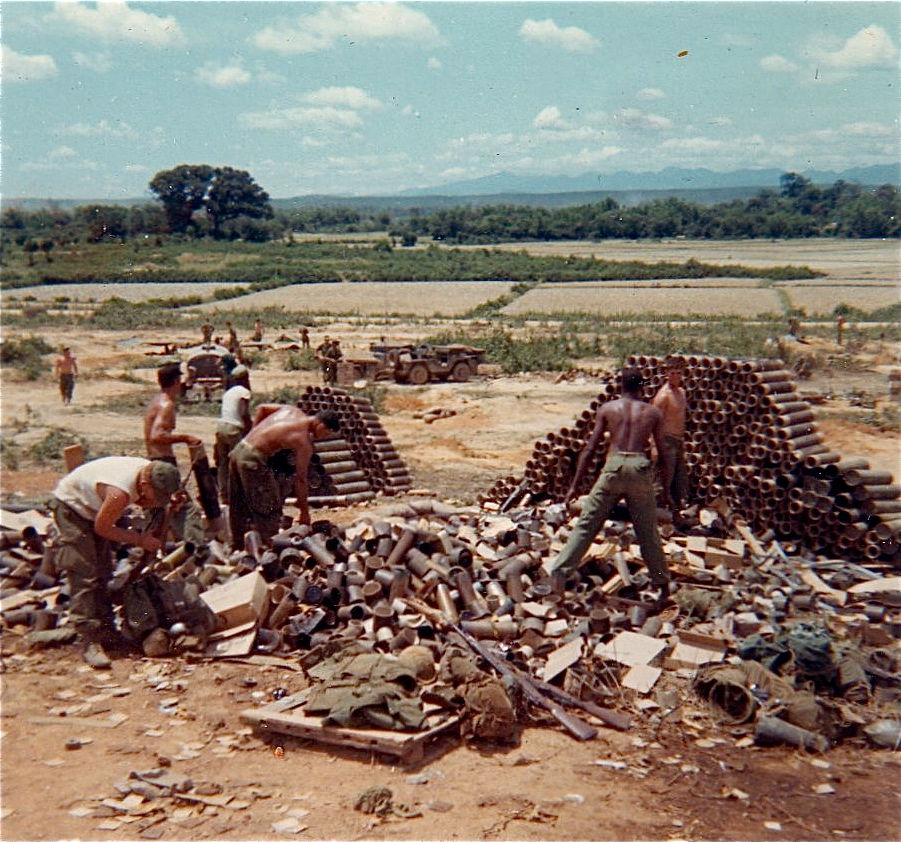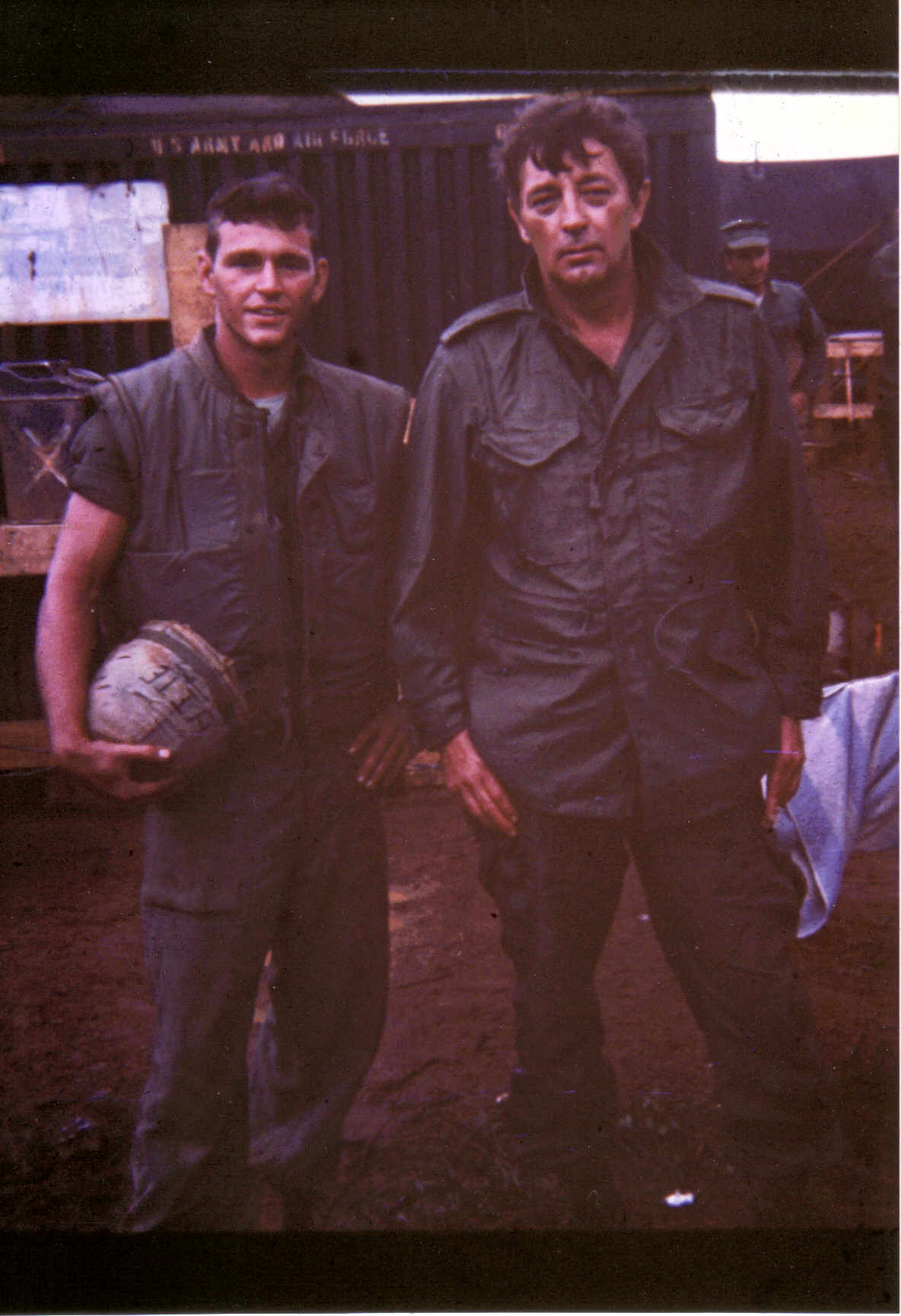 One day in late 1966 or early 1967 our battery was setup somewhere (sorry I can't remember where), when several choppers did a fly over.  They turned around and landed near our battery position.  Out comes more Captains and Majors than I've every seen in one place and in the middle of them was Robert Mitchum, the actor.  He saw our battery and wanted to stop in.  So they did.  One of the Captains with him took this picture of him and me.  It's one of my prized possessions.

I'm wondering if any one in Bravo was there that day.

SEMPER FI,

Al

Al Hite & Robert Mitcum

Vietnam 1967