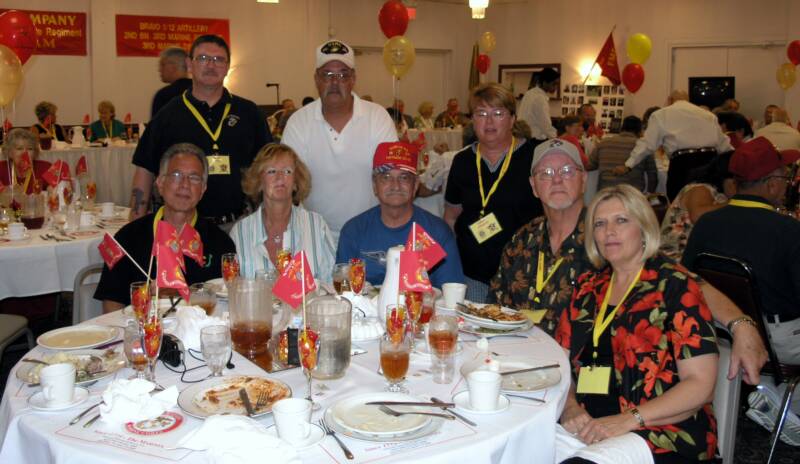 This is the group the last night at the banquet. (l-r Sitting) Tom & Dandy Grande, Mike Moore, Mike & Mary Beckdolt (Standing L-R) Dave Maine, George Schneider &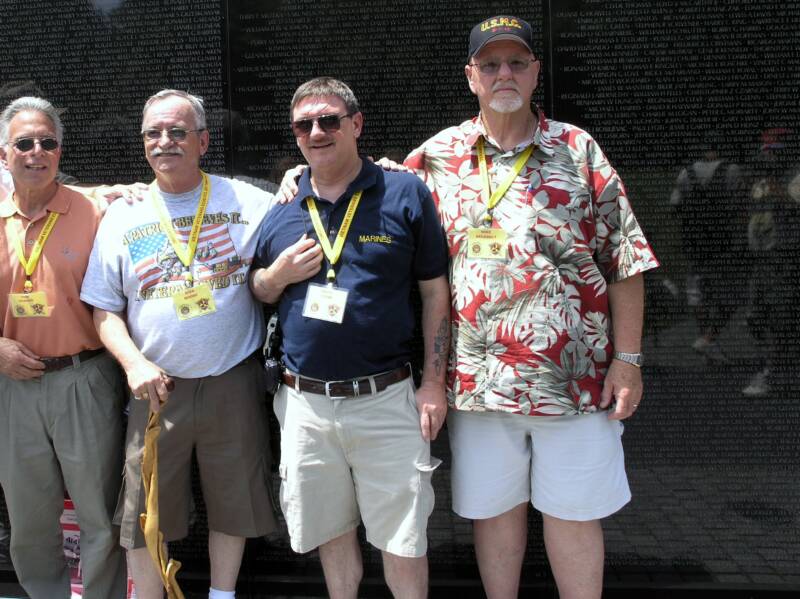 Tom Grande, Mike Moore, Dave Maine & Mike beckdolt in front of the wall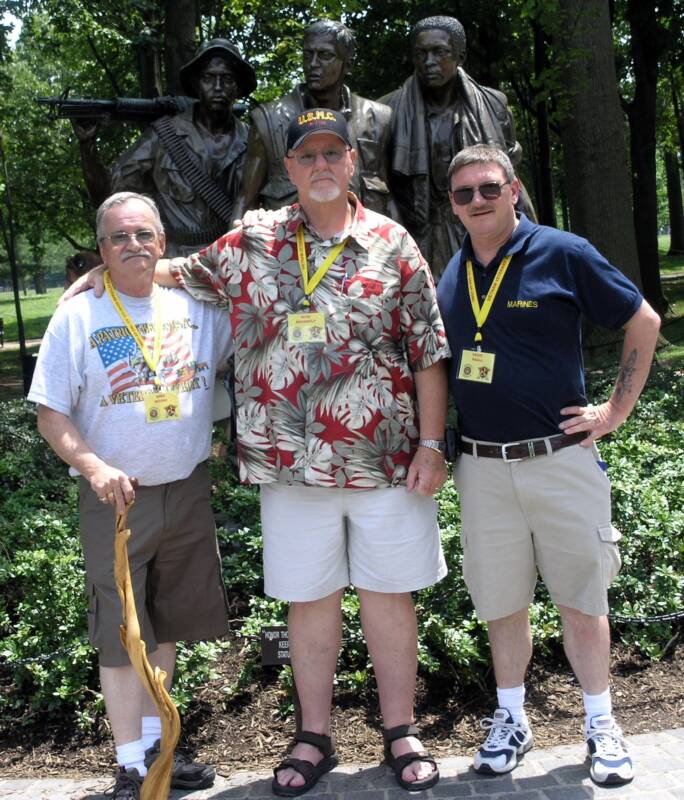 Mike Moore, Mike Beckdolt & David Maine

in from of the Viet Nam Vet's statue at the Memorial

Mike Beckdolt & George Schieder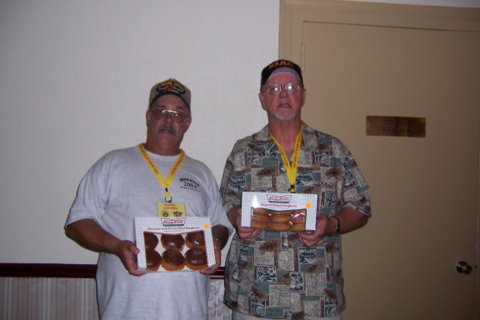 George Schieder & Mike Beckdolt

    "Once a Cop always a Cop"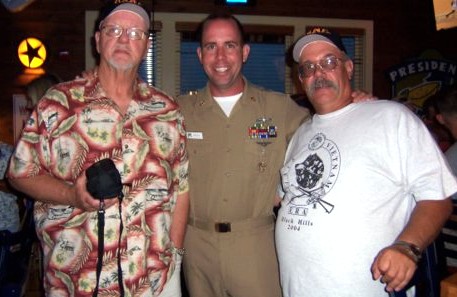 Mike Beckdolt, Rob Prewett, Georger Schieder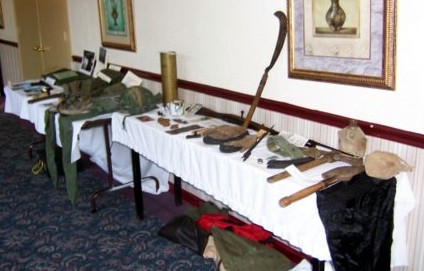 Georger Schieder's souvenirs display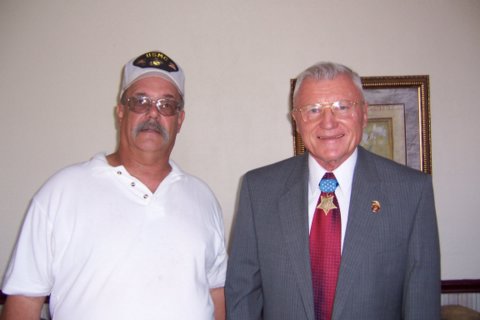 Georger Schieder's with Medal Of Honor recipiant  Col Fox.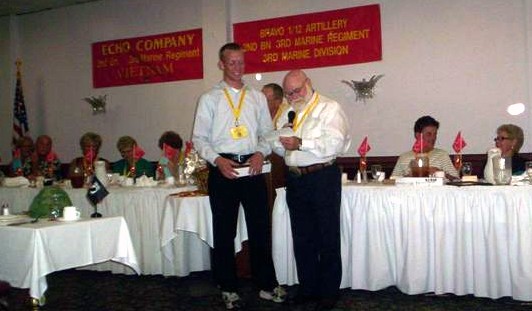 Rod Skelton presents Will Rongholt with a K-Bar and honorary membership in

Echo 2-3. Will is the son of our Karen and Loyal Rongholt and recently returned from duty with the Marine Corp in Iraq. I believe he had a great time with our Echo members.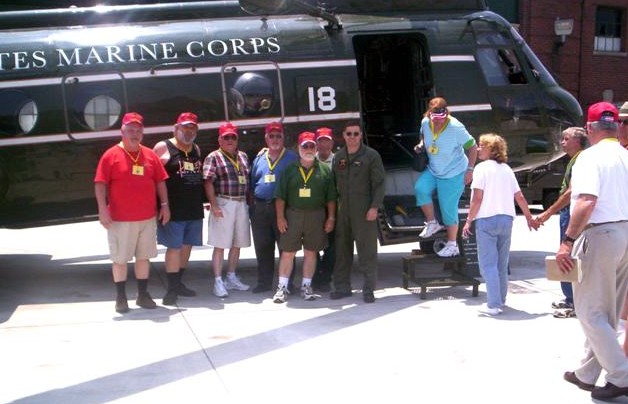 Bill Napier, Thomas Veigh, Mark Beaumier, John Duncan, Rod Skelton, Loyal Rongholt and Geri Beaumier from Echo Company leaping from the chopper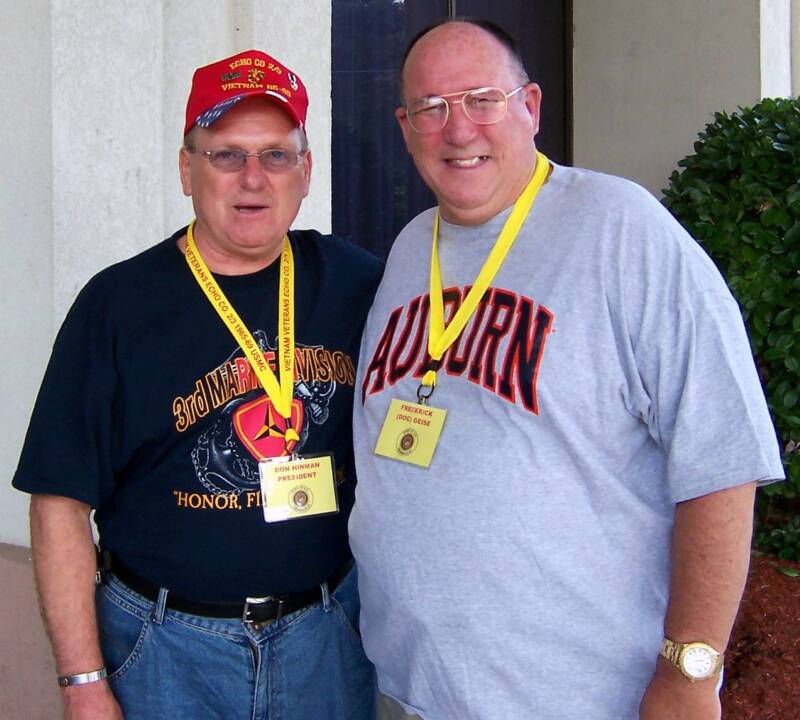 Don Hinman Echo Company President & Doc Frederick Giese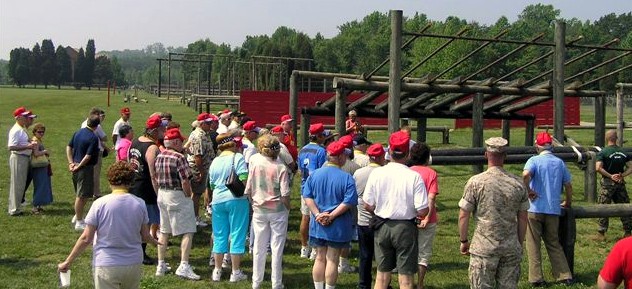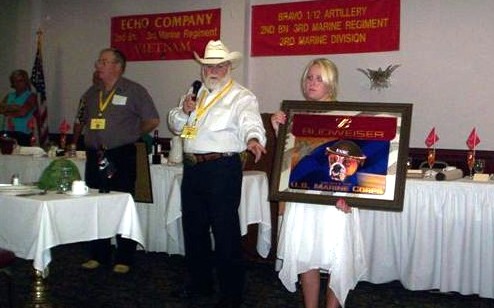 Loyal Rongholt and Haley Delaney assists Rod with the auction. Haley did an outstanding job

of singing the National Anthem and is always eager to help. She wants to be a helicopter pilot

PLEASE RETURN SOON MORE PHOTO'S

TO BE ADDED AS I GET THEM IN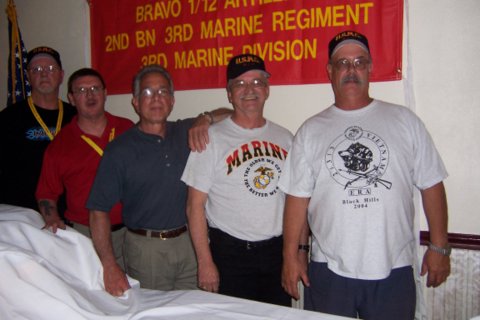 Mike Beckdolt, Dave Main, Tom Grande, Mike Moore, George Schieder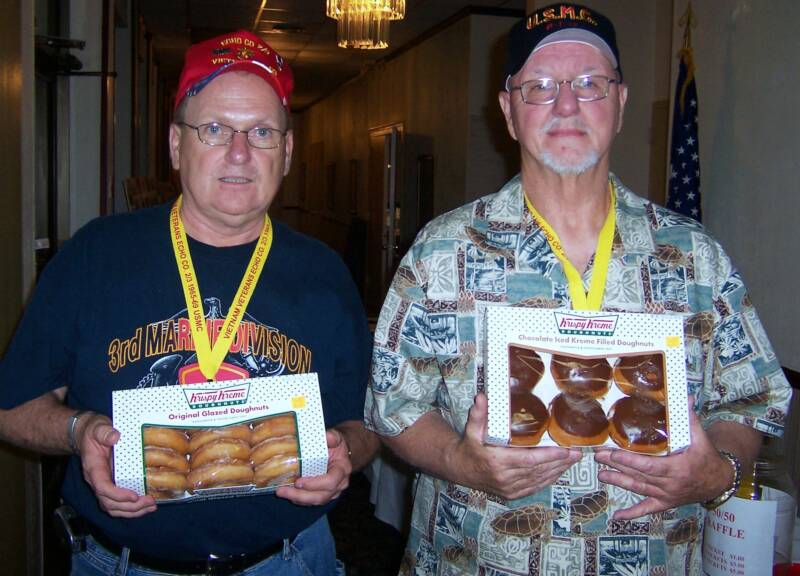 DON HINMAN PRESIDENT OF ECHO CO & MIKE BECKDOLT V.P. OF BRAVO BATTERY.  EACH RETIRED POLICE OFFICERS ..... 

                       (ONCE A COP ALWAYS A COP).

(NOW EMPLOYED PART TIME AS KRISPY KREME POSTER BOY'S)