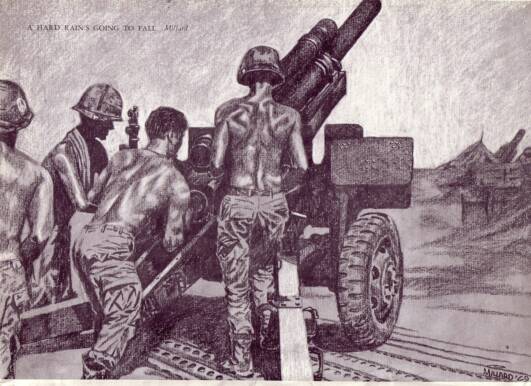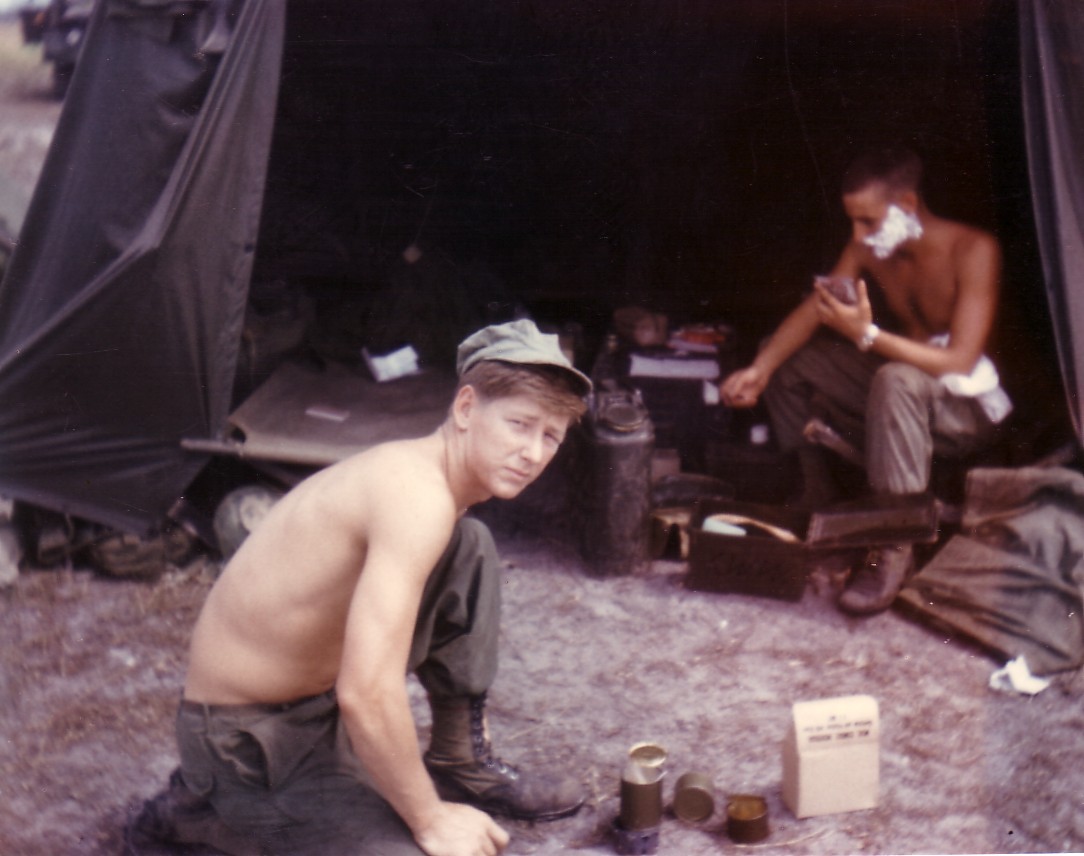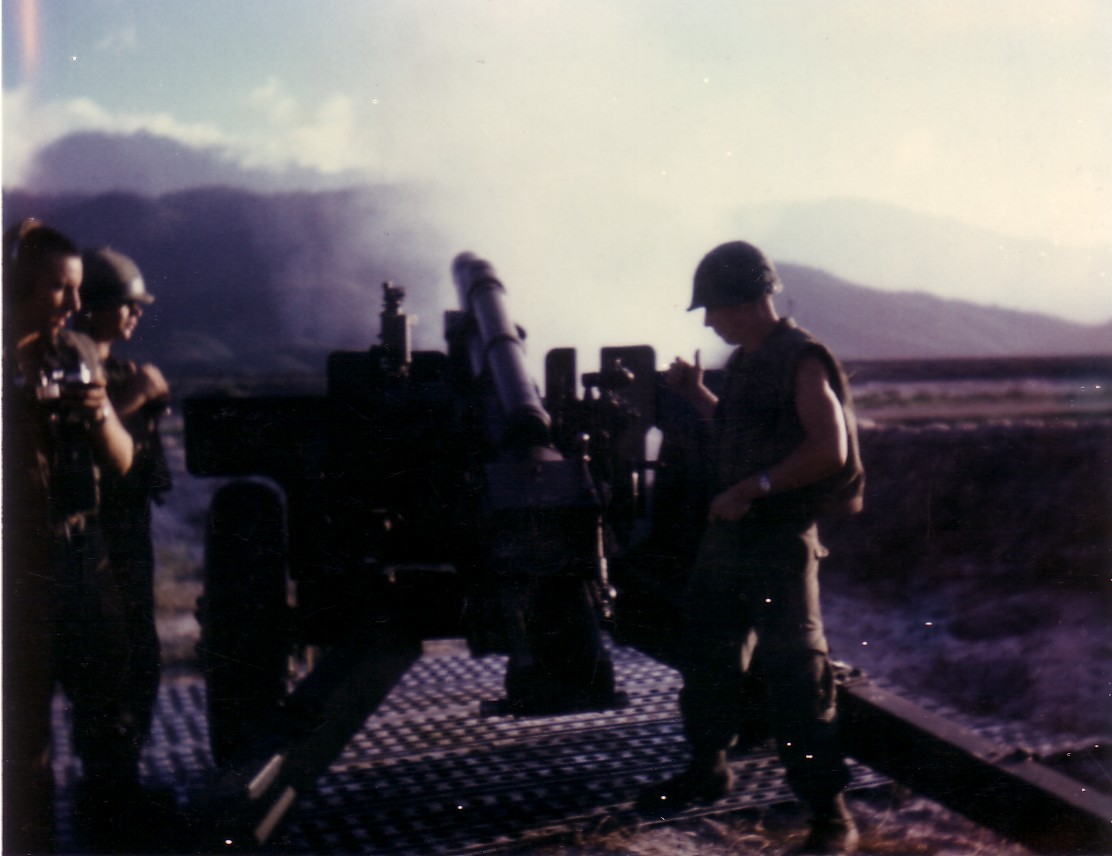 Ken Williams & Darryl Greenwald

Dennis & Ken Williams (shaving)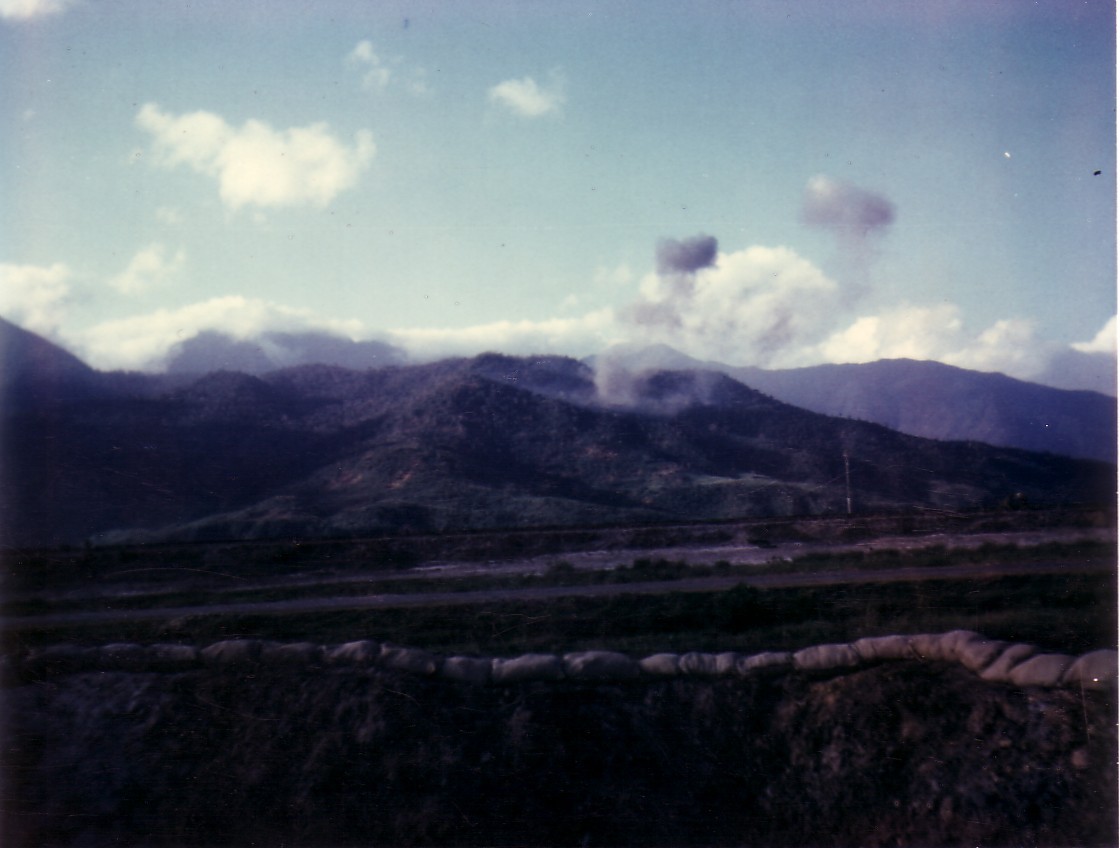 Air Strike near Phu Bia where

we were heavily motored. Smoke

in background is air strike hits.

There was secondary's from the

hits.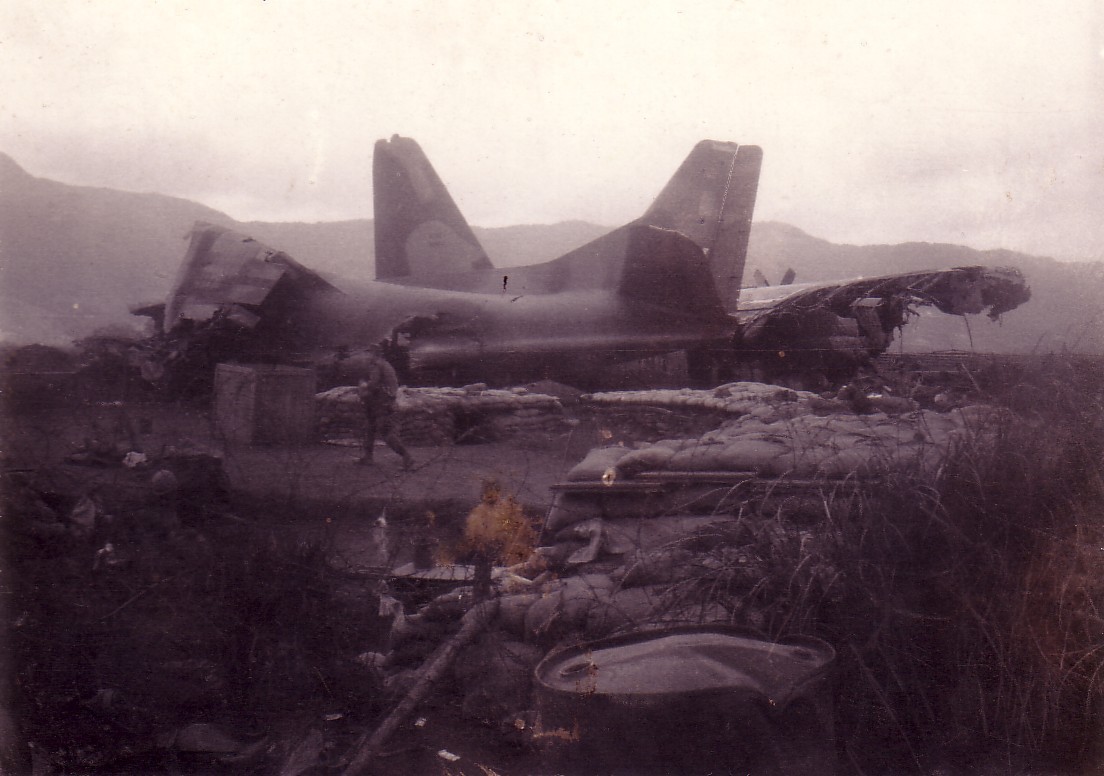 C-130 shot down at KheSanh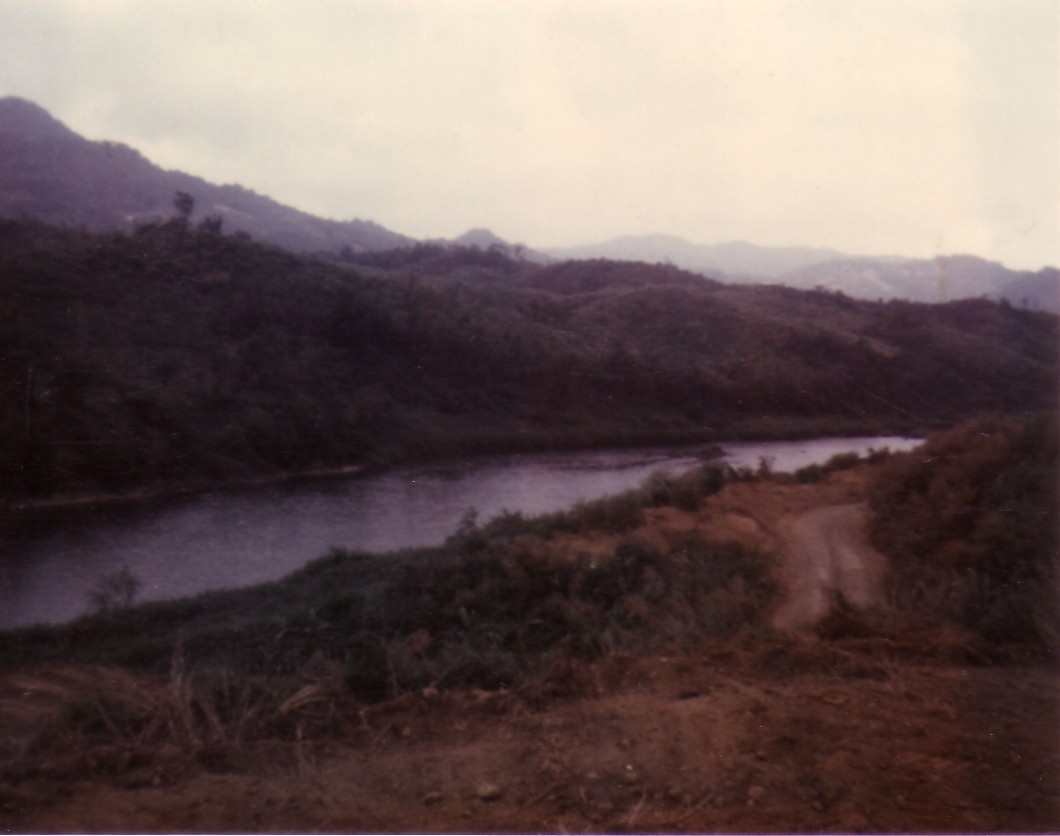 River running along route #9

See dirt road on right

leading to KheSanh, this is

near our position at LZ Hawk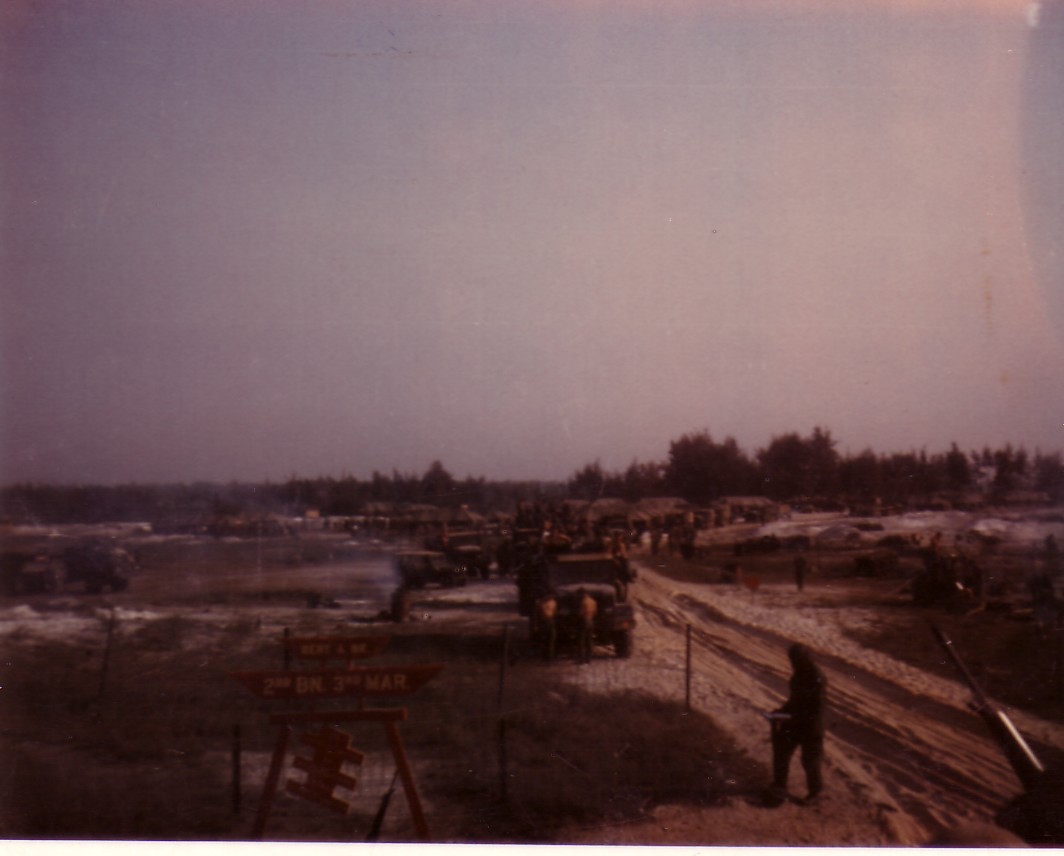 A real roof over our heads

for a change.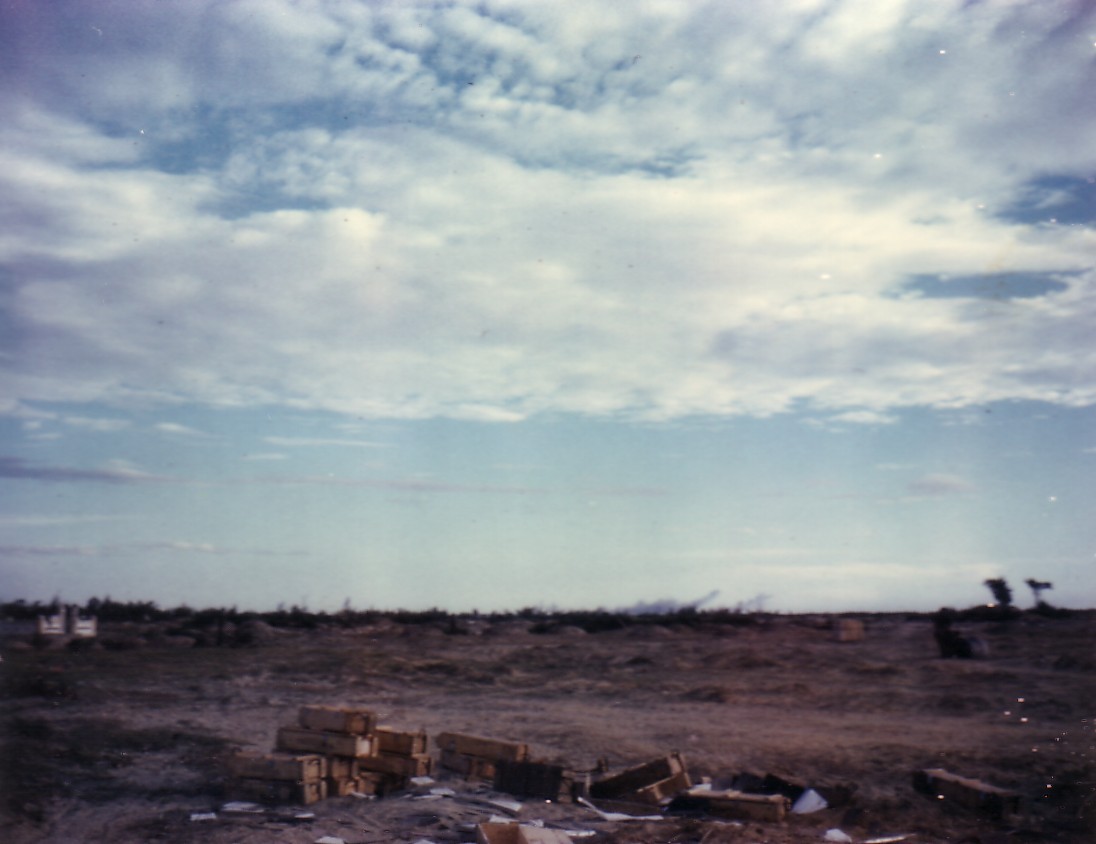 At Cau Viet, smoke in background is from a b-52 bombing run.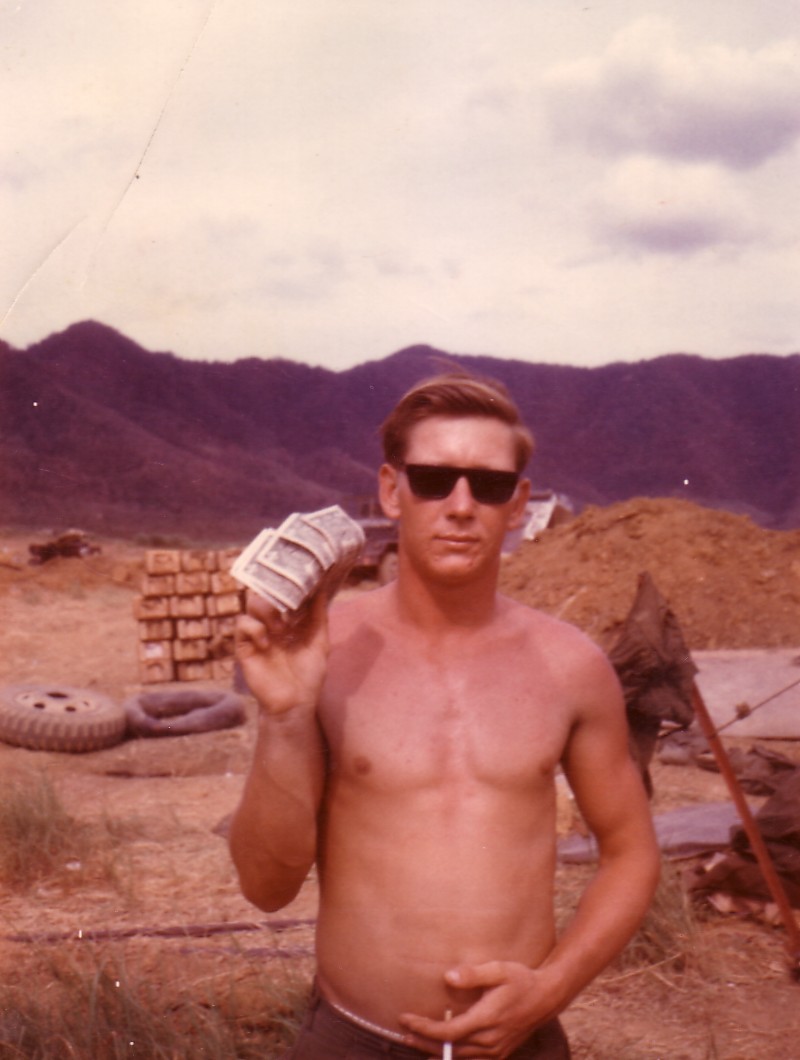 Money I will soon be spending, thanks to the poker games and the Skipper!

Chicken and noodles C-Rations,

my favorite.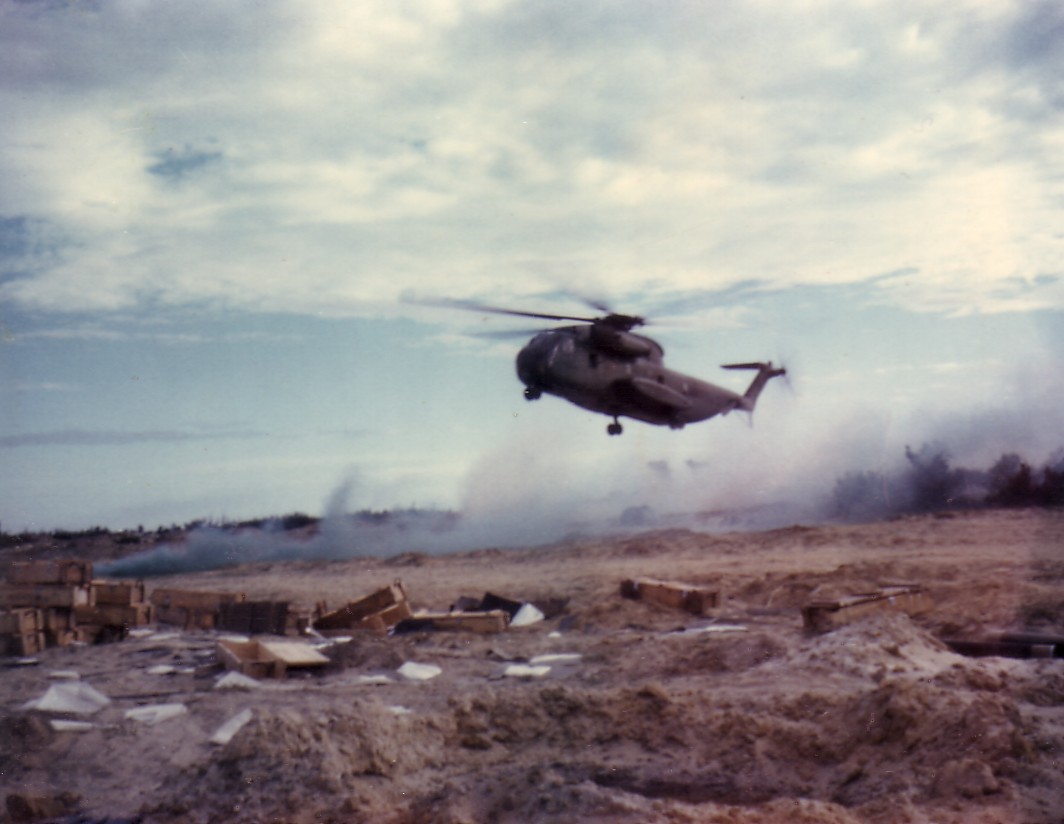 Chopper landing

at LZ Stud ?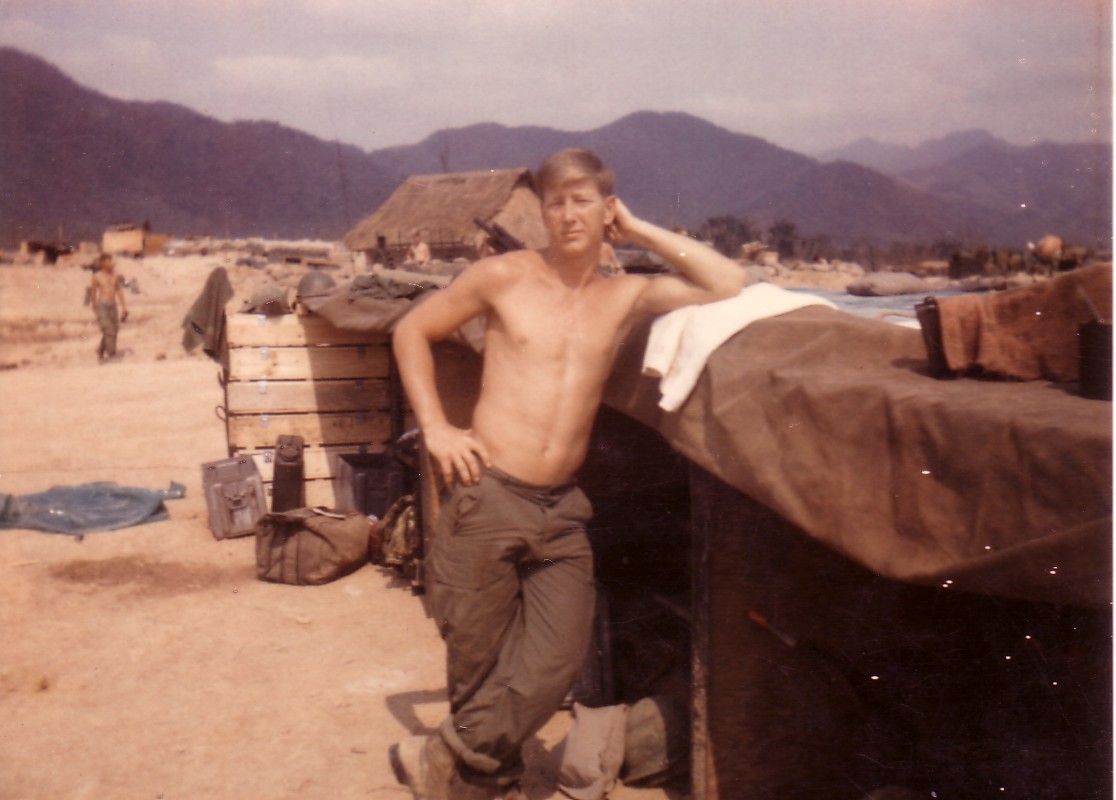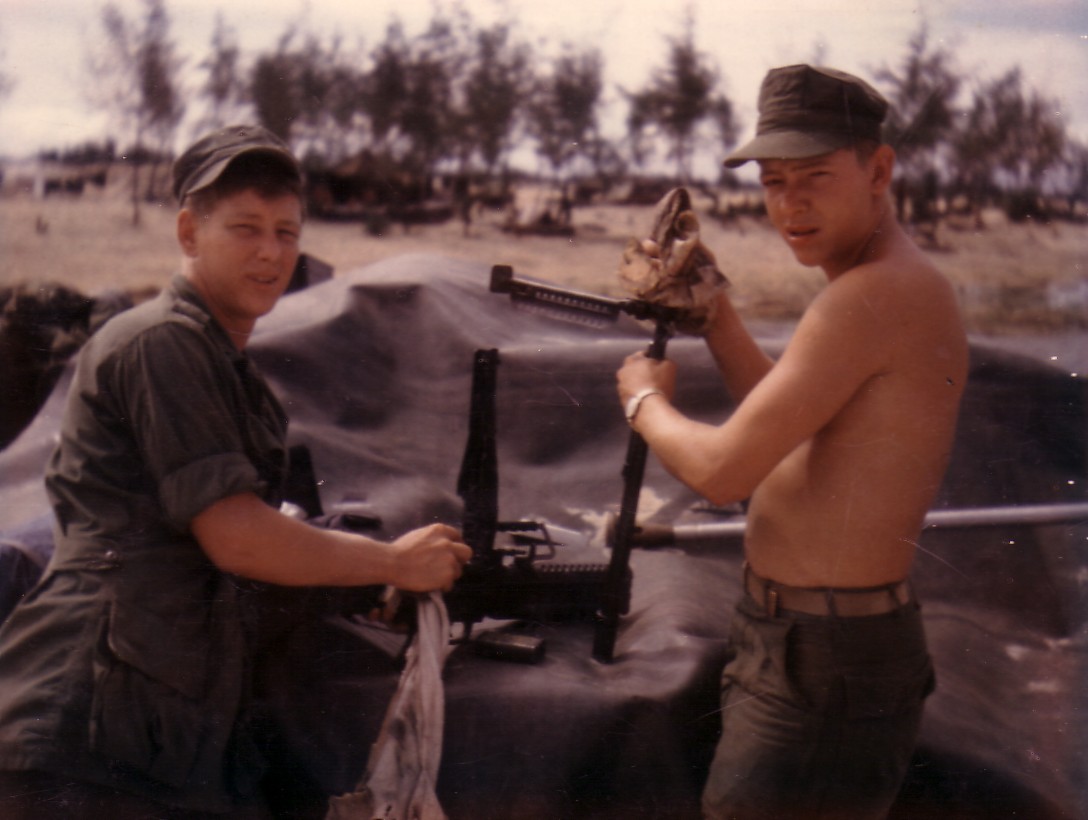 Dennis on left, can't remember Marine's name on right? anyone remember him?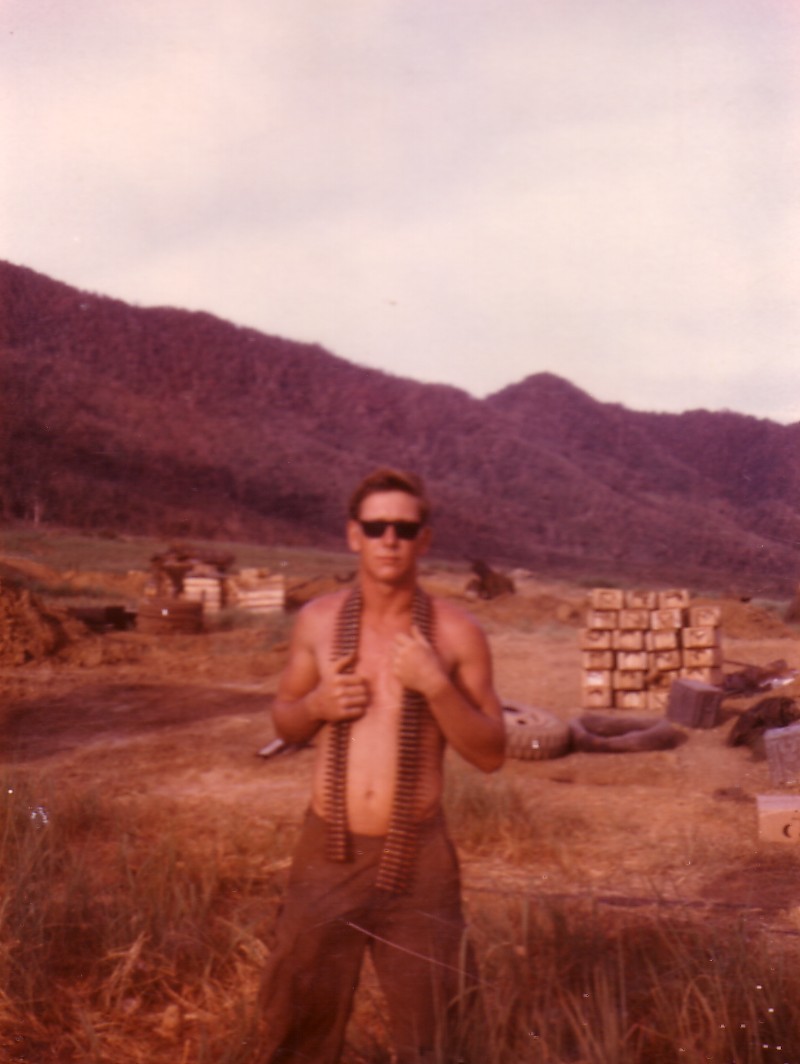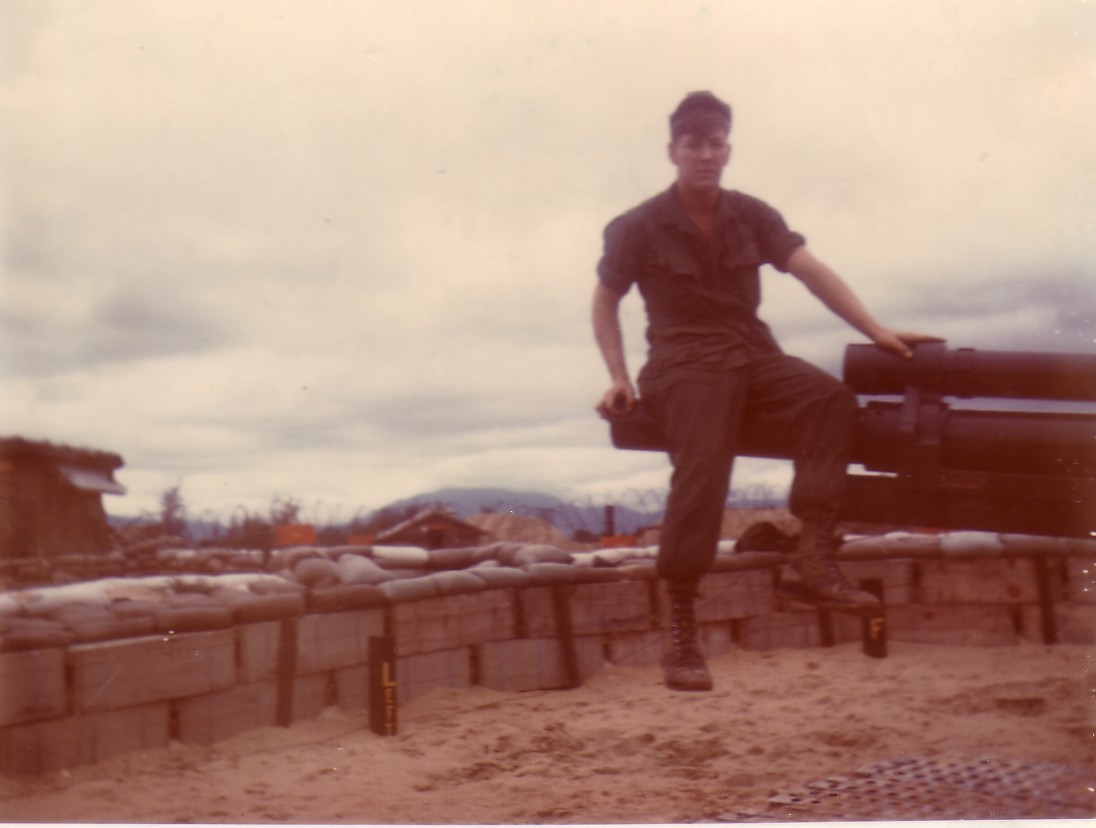 Dennis at Marble Mountain sitting at wrong end of Gun!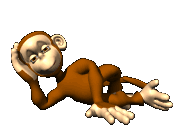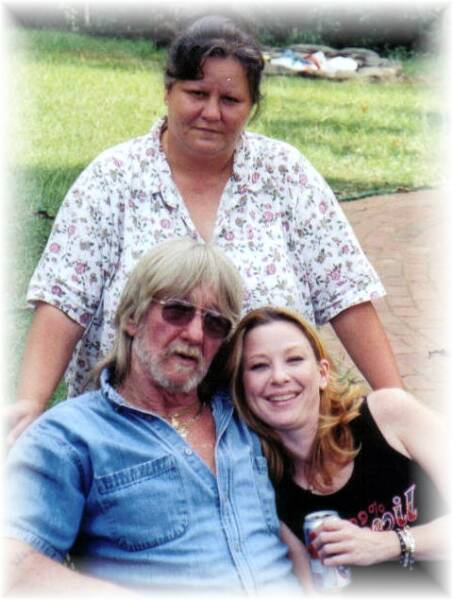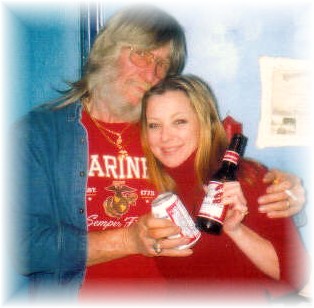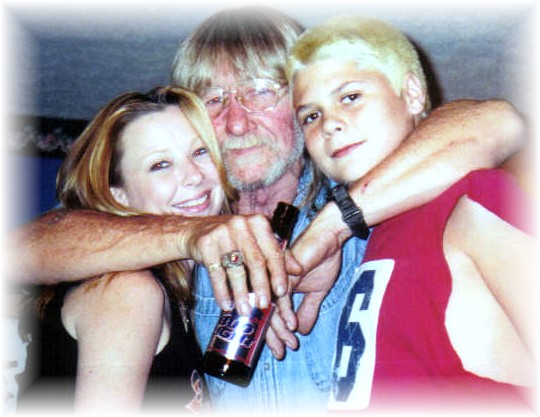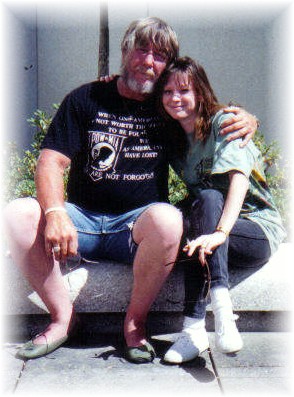 DENNIS - WIFE SANDY - SHANNON

DENNIS & DAUGHTER SHANNON

DENNIS & DAUGHTER SHANNON

SHANNON - DENNIS -  LITTLE DENNIS