Greetings Paul ! 

A few months ago I stumbled into Bravo/2bn./3rd Marines web site ,signed a guest book, and two weeks later a guy who I hadn't talked too in 34 years e-mails me ! 

He was one of my closest friends in Viet Nam.  What a great surprise.  We even got together here in Philadelphia and had dinner together with our wives.

Thanks for supplying a forum where Vietnam Vets can re-connect with old friends . Sincerely,  Tom Grande

P.S.  My friends name is Dave Maine . He is signed in to your guest book.

Take care,

Tom Grande

Paul, I just read the Cannoneer News and the London Police Commissioner

talking about his concerns of terrorist attacks.  The Bravo members may be

interested to know that one of our own is in London, England helping them

out.  Paul Evans who was Boston's longtime Police Commissioner and a Bravo

Marine, who severed in Vietnam in 1968 and 69 as a radio operator on several

2/3 FO teams is now the Director of the British Government's Police

Standards Unit.  Paul's work includes assessing how British police forces

are performing, and help them improve.  Paul Evans joined the Boston Police

as a street patrol officer in 1970 and severed as Boston's Police

Commissioner from 1994 until last November when he resigned to take the

high-profile job helping British police improve their crime-fighting

techniques.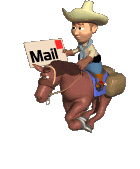 This page was last updated: October 15, 2011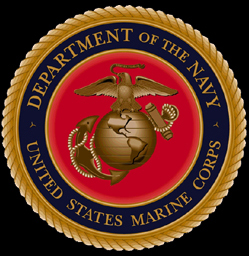 NOTE:

This section is for E-mails with comments, grips, or anything you would like to talk about or share. Please send an email to
Paul Marquis
and it will get added here.
Paul, Finally I can put faces on the MEN that saved our asses on 689, 881s, 881n, 471, foxtrot ridge, 552, peanuts, co put, and only if you were closer on JUNE 15, 68 to save our asses on PHOUI NOUI or hill 685.  

Paul I was with or attached to 3/4 and proud to be part of the most storied MARINE unit in it's history. Paul I watched you guys from 689 and called in many a fire mission from that hill. I do remember in the summer of 68 we were on 552, real close to the river at the base of 552. Two h.e. rounds came from you guys and almost hit us on 552, one was short real short. I am not sure if you were using charge 3 or 4 but it was close real close.  

Do you remember when the ARMY on peanuts got hit in the late spring of 68? I do, I watched it all from 689 the side facing CO ROC. You remember those 152's and 130's pounding you guys? Shit they were some bad ass guns.  

In May of 68 I watched from 689, there was FOXTROT RIDGE 4,000 meters away and F, CO 2/3 were engaged with the GOOKS. Yes Paul I did watched this for about 10  hours and there wasn't shit that I could do. I called Regiment to get clearance to get closer to 471 but I got a no.

You guys did one outstanding job, do you know they were fighting 2 and a half gook bn's. and there were another 1 in reserve close by. I spent most of my time in the I corps and know that place better than my own country.   And Paul I would get my taste of 471 myself in july of 68 with India 3/4 and get this we used the same fighting holes that FOXTROT 2/3 used in MAY. We got into some real heavy shit as well, 2 gook Bn's hit us and this went on for almost two days.  

Paul between 471 and FOXTROT RIDGE there is a slight saddle, there are about 300 dead GOOKS maybe more but they are there. I know I saw most of them some from 2/3 some from 3/4, but most killed by 1/12. I know I was the F.O.  Paul the side that 1/12 could not get at well was the back side but the side that you really stacked them up was the side facing CO ROC you guys killed them by the truck load good job. 

Paul I truly don't know how you guys made it at KHE SAHN, I spent a month at that shit hole, real close to the hanging tree at the north west corner of the perimeter. I will tell you this we found out that the 325th NVA DIV was less that a half mile from your position, not the whole div but it's Hdqts, we killed a gook maj near 552 and that he was heading that way. Paul I saw more gooks that year than I ever saw, they were coming in from LAOS by the 100's on a daily bases.   I spent some time on 881s and get this I got too fire one of the two 105's on that hill, there is a ridge line right across from 881s and the gooks had a 120 mortar that was hitting us every day. This was the side facing CO ROC. We saw the gook F.O. and fired that gun point blank at that little prick, I think a charge 4 was used. Those two 105's had both their tires shot out from that 120. I am not sure if we got him but, he did not show for a couple days.   Paul I will not take anymore of your time but thank you my BROTHER for that outstanding job 1/12 did for 3/4.      I just had wished you guys were closer too PHOUI NOUI hill 685 in june we faced a re- enforced regiment of the 324th NVA B Div in the open. L.Z. Shepard couldn't reach out too help.

Paul 1/12 did a real fine job.

SEMPER  FI      

Doug Mckay   3/4

This page was last updated: October 15, 2011

                                GREAT NEWS

I know that so many of you have prayed for my sons during the past year as they have served in Afghanistan.  Last night Daniel got back home, all safe and sound!  It was so good to see him, talk to him, and be able to HUG him!  We had a family surprise party for him at his house when he returned – so he really enjoyed that!

Scott should be heading to Bagram (the base from where they usually leave Afghanistan) in about 2 weeks, and hopefully he will be home in about a 3 weeks.   I'll get another note out around that time.  When Scott came home for his 2 weeks leave in December, he brought home a purple heart with him that was earned in a fire fight.  We are thankful that the wound was not major and has no long term effects – hallelujah!   Please keep Scott in your prayers during these next few weeks as he returns home.  He also has some decisions to make regarding employment, so we covet your prayers on that, as well.

You guys have been so faithful and so gracious in praying for Scott and Daniel.  Please accept our gratitude and appreciation for your sacrifice of love.  God has heard and has answered our prayers and is continuing to do so.  God bless each of you!

Gary & Brenda Seaford

Grateful, US citizens!

My oldest son, Scott, came home today and now both boys are back home. The war isn't over, and they might have to serve again in another year. I hope not. The younger has already done two tours over there. Just thankful they are both back safe and wiser than before...

Semper Fi,

Gary Seaford 

Please keep Thomas Grande's son Tom Jr. in your prayers. He arrived in Kuwait

and is heading to Iraq on Feb 6th for a one year tour of duty. He is with the 72nd MP Battalion (Navada National Guard).

Gentlemen, I am a life member of MOAA:

There are rumors on the internet that congress is toying with the idea

of cutting off Social Security disability benefits for those Veterans

that will qualify for VA Disability Compensation.....Any fire or smoke

here?   Please advise

Thanks

Jim Cannon

Major USMC(Ret.)

Major Cannon,

Thank you for contacting MOAA about recent proposals to change the VA disability system.  The perception about VA disability pay disappearing at age 65 and being replaced by Social Security is not entirely accurate.  The Dole/Shalala commissions' recommendations focused on a new payment to veterans for lost earning capacity, which would be paid to veterans under age 65.  This payment would be in addition to VA compensation and also would count towards credit for SS calculations at age 65.  This new additional payment would cease at age 65, at which time SS would begin.  The veteran would still receive VA disability compensation after age 65.  The only payment the veteran would not receive after age 65 would be the extra "earnings loss" payment (which would be replaced in whole or in part by SS).

It should be noted that there are very few of the Dole/Shalala recommendations that the president can unilaterally implement.  Most, if not all, of the recommendations require Congress to change the law.  To that end, you can be sure that we're letting Congress know where we stand on the Dole/Shalala recommendations. 

I hope this addresses your concern, but please feel free to contact me further should you have any other inquiries.

Best,

Jamie Naughton

MOAA

A question was asked by a member who wanted to know about a rumor he heard, in regards to a Senate Bill that would cut off Social Security benefits for those veterans receiving VA Disability Compensation.

I asked Maj Cannon of Echo Company if he heard anything. He contacted MOAA and asked that question. Below is his question and their answer.

Just incase anyone else hears that rumor, this should answer the question.

Semper Fi,

Paul Marquis

AN EMAIL QUESTION & ANSWER